Saint Andrew is the brother of Saint Peter, our first Pope. Both of the brothers were born in Bethsaida, and became fishermen, eventually making their way to Capernaeum, a fishing village on the northern shore of the Sea of Galilee.

Of the brothers, it was Andrew who first heard of Our Lord: he and St. John the Evangelist were disciples of St. John the Baptist, who bade them to follow Christ.



John 1:40-41
And Andrew, the brother of Simon Peter, was one of the two who had heard of John, and followed Him. He findeth first his brother Simon, and saith to him: We have found the Messias, which is, being interpreted, the Christ.



Hence Andrew's title as "The First-Called." Christ Himself asked them to follow Him as well, telling them He'd make of them "fishers of men":



Matthew 4:18-20
And Jesus walking by the sea of Galilee, saw two brethren, Simon who is called Peter, and Andrew his brother, casting a net into the sea (for they were fishers). And He saith to them: Come ye after me, and I will make you to be fishers of men. And they immediately leaving their nets, followed Him.



Aside from his being listed as a disciple, his presence during Christ's discourse on eschatological things (Mark 13), his presence at the miracle of the loaves and fishes (John 6), and his and Philip's telling Jesus about some Gentiles who wanted to see Him, everything we know about St. Andrew comes from extra-scriptural sources -- from tradition. Various Fathers reveal that, after the death and resurrection of Christ, St. Andrew preached in Scythia, Epirus, Hellas, Cappadocia, Galatia, Bithynia, Byzantium, Thrace, Macedonia, Thessaly, and Achaia. It was in Achaia that he was crucified, being hanged on an X-shaped cross on November 30, in the year A.D. 60, while Nero reigned. His relics were translated to the cathedral in Amalfi, Italy, a beautiful seaside town in Campania, near Naples.

It's believed, too, that some of his relics were taken to Scotland in the mid-first millennium, and many churches there are named in his honor. The very conversion of Scotland to Christianity is attributed to St. Andrew, so he's become the patron of that country (and of Russia). His X-shaped cross adorns their flag --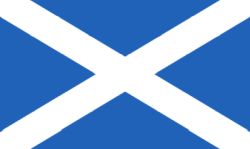 -- and Scotland's St. Andrew's Cross was later incorprated into the Union Jack -- along with the Cross of St. Patrick used by the Irish (the red X-shaped Cross), the Cross of St. George used by the English (the red T-shaped Cross), and the St. David's Cross used by the Welsh (the white T-shaped Cross):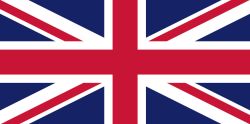 Customs



St. Andrew's Day is often used as a marker for the date of Advent: the Sunday closest to November 30 -- whether before, after, or on November 30 -- is Advent Sunday, the first Sunday of Advent. Because Advent is a penitential season, St. Andrew's Day often has the celebratory character of a mini "Fat Tuesday." Traditional fare might include Scotch Broth:



Scotch Broth

1 1/2 pounds lamb shoulder or shanks (can use beef with bones instead)
2 tablespoons butter or lard
1 medium yellow onion, diced
3 cloves garlic, minced
1/2 cup pearl barley
1/3 cup dried green split peas
4 sprigs thyme
2 bay leaves
1 teaspoon salt
6 cups chicken broth
1 large carrot, diced
1 turnip, peeled and diced
1 rutabaga, peeled and diced
1 parsnip, peeled and diced
1/2 cup shredded green cabbage
1 medium leek, chopped, rinsed and drained
Fresh chopped parsley for garnish

Cook the onions and garlic in the lard or butter until softened, 4-6 minutes. Add the lamb, herbs, barley, split peas, salt and broth. Bring to a boil, reduce the heat to low, cover and simmer for 2 hours. Skim off any foam, and add the carrot, turnip, rutabaga and parsnip. Simmer for 60 minutes more. Remove the bay leaves and thyme sprigs, then remove the meat, shred it and give the bones to your dogs. Return the meat to the pot along with the leek and cabbage. Simmer for another 30 minutes. Add salt to taste. Serve garnished with fresh chopped parsley.



It's traditional for some to begin a Novena to the Immaculate Conception on St. Andrew's Eve (November 29). More popularly, the St. Andrew's Christmas Novena is prayed beginning on the Feast of St. Andrew itself. This brief novena is prayed fifteen times a day, beginning on St. Andrew's Day and ending on Christmas Eve, for a total of twenty-five days in all.

Because of his importance to the country, St. Andrew's Day is a national holiday in Scotland. His X-shaped cross is used there and in England as a symbol to fight against evil. One can find it inscribed on fireplaces and over doorways and the like, all in order to keep demons and witches far away.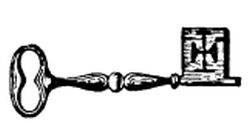 In Poland, where St. Andrew's Day is known as Adrzejki, there's a tradition involving St. Andrew's Eve, the night of November 29. Girls will melt wax and pour it through the hole of a key (the antique sort, with the large holes in their handles), into a bowl of cold water. The room is darkened, a single light is lit, and then the cooled, hardened wax is pulled out and held up against the light so it casts a shadow on the wall. The resulting shadow's shape is said to indicate something about whom they'll marry.

Another Polish tradition is for unmarried girls to line up their shoes, with the first placing her shoe with its heel up against a room's back wall. The next girl places the heel of her shoe to the toe of the first girl's shoe, toward the direction of the door. The third girl does the same, and the first girl whose shoe crosses the threshold is said to be the first who'll marry (if there are too few girls to make it across the room, take shoes from the back of the line and move them to the front, toward the door).

A third Polish tradition has each unmarried girl peeling an apple, making a peel that's as long as possible. She then throws the peel over her shoulder and tries to determine what letter the shape of the peel most looks like. This letter will be the first letter of her true love's name.

It goes without saying that traditions like these should be done in the spirit of fun, not seriously, with any thoughts of divination.