In honor of the great George Washington, Pater Patriae of the United States: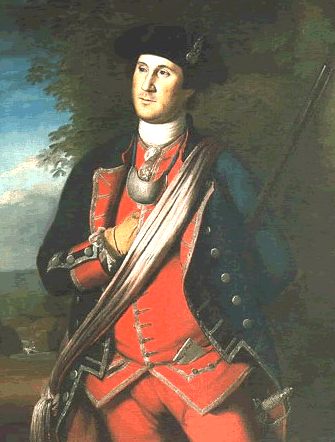 From
http://www.lewrockwell.com/blog/lewrw/ar...79097.html
Quote:Today is George Washington's birthday. The following are a few of Washington's statements that would surely get him in trouble with the self-appointed thought police censors at the Southern Poverty Law Center, not to mention the university PC police on virtually every campus in America. In fact, it's hard to think of more than a handful of colleges and universities that would invite George Washington as a guest speaker today if his views expressed in the following quotations were well known. Even worse, he was a Southerner!

"Government is not reason; it is not eloquent; it is force. Like fire, it is a dangerous servant and a fearful master."

"Firearms are second only to the Constitution in importance; they are the peoples' liberty teeth."

"The very atmosphere of firearms anywhere and everywhere restrains evil interference — they deserve a place of honor with all that's good."

"Over grown military establishments are under any form of government inauspicious to liberty, and are to be regarded as particularly hostile to republican liberty."

"The Constitution is the guide which I will never abandon."

"The Constitution vests the power of declaring war in Congress; therefore no offensive expedition of importance can be undertaken until after they shall have deliberated upon the subject and authorized such a measure."

"The marvel of history is the patience with which men and women submit to burdens unnecessarily laid upon them by their governments."

"It is impossible to rightly govern a nation without God and the Bible."

"The time is near at hand which must determine whether Americans are to be fee men or slaves."
Leo XIII on George Washington in
Longinqua Oceani
:
Quote:4. Nor, perchance did the fact which We now recall take place without some design of divine Providence. Precisely at the epoch when the American colonies, having, with Catholic aid, achieved liberty and independence, coalesced into a constitutional Republic the ecclesiastical hierarchy was happily established amongst you; and at the very time when the popular suffrage placed the great Washington at the helm of the Republic, the first bishop was set by apostolic authority over the American Church. The well-known friendship and familiar intercourse which subsisted between these two men seems to be an evidence that the United States ought to be conjoined in concord and amity with the Catholic Church. And not without cause; for without morality the State cannot endure-a truth which that illustrious citizen of yours, whom We have just mentioned, with a keenness of insight worthy of his genius and statesmanship perceived and proclaimed.