Whenever I visit Liverpool, I cannot contain my disgust whenever I see this specimen (despite being a house of God). It must be one of the most horrific buildings I've ever seen, never mind one of the most horrific churches.
Here is the interior:
A church, in its ideal form, ought to bring us to our knees in awe and reverence that tries to reflect the majesty of God and not the famed architectural maxim: "Less is more" (or, should I say, "mediocrity and ugliness is humility; and only the 'humble' is truly artistic"). This is nothing but gaudy, hostile, nauseous and malevolent wigwam - certainly not befitting of a great cathedral. My mother excuses it by calling it "interesting" while calling the original design "boring, stuffy and traditional" (I paraphrase slightly). Here is said original design: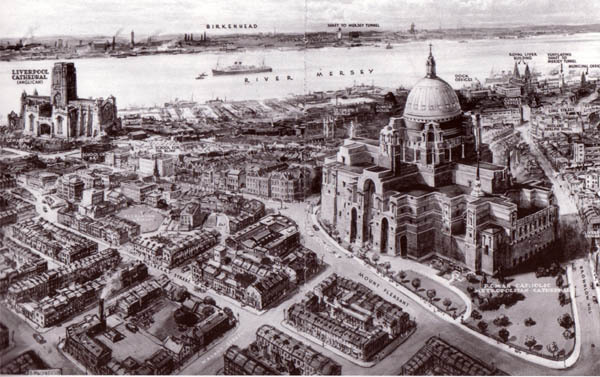 At least it would have resembled a cathedral. And at least it wouldn't have been hideous.
Does anyone here know of a church that is more oppressive?