It's kinda funny, as in maybe serendipitous, that I happened to come across a couple of old comments on Fr. Z's blog. I read these and wanted to cry. Literally. And I
wanted
to take some of these rad trads physically and throw them up against a wall and start whaling on them (how's that for charity? Note the "want" there...)
What I say about rad-trads destroying the traditional Catholic "movement," about their keeping people from the Church, about how they undo all my years of work is
true
, and here's a bit of proof. THIS is what I'm putting an end to. THIS is why I don't want rad-trads here any longer.
And the most frustrating thing about all of this is that the rad-trads who, in essence, destroyed my work and have kept people away from Tradition, never spoke for ME in the first place. I've never been a rad-trad and don't ever want to be one. That my work gets lumped in with their nastiness makes me ILL.
Christ, have mercy.
__________________________________________________________________
Charlotte says:
3 April 2009 at 11:49 am
[html] Even if everything she (Christi) observes is correct and true, it doesn't change my perception that some of the PEOPLE who attend the Latin mass ruin it for those of us who aren't yet (or may never be) in the lifestyle/mindset of the Traditional Catholic. Most of the time, I see gross judgmentalism from these people. For example, a semi-recent comment on Fisheaters forum where someone proclaimed that the only Catholics going to heaven are those who shun Vatican II and attend Latin mass.[/html]
I keep reading Father Z's blog for encouragement, but overall, I am left dumbfounded at the venom spewed at those who aren't yet ready to embrace Traditionalism or who aren't comfortable doing so. (And I say this as someone who IS attracted to Traditionalism, otherwise, I wouldn't keep reading and thinking about it.)
As concerns depression – I have come to shun anti-depressants in my life, after being on and off of them for many years. I decided that what's wrong with me has a spiritual basis, even if there are true and real non-spiritual factors playing into it. The result is that I suffer, yes. But I believe my suffering is meant to bring me closer to God and understand my true human nature (and failings). For the record, I am NOT one of those anti anti-depressant people, who thinks no one should use drugs like that. No way. I definitely needed them at times in my life, and there are some people who I would be scared for their lives if they weren't on them. But for myself, I decided to take the risk of looking deeper and figuring it out. My path isn't for everyone, but it's a path I think some should consider. Modern psychology has become complicit in stagnating people, rather than helping them grow and move on.
__________________________________________________________________
flyfree432 says:
26 February 2011 at 9:36 pm
Supertradmom,
We are getting utterly off topic, but "sin" may be "creepy", however sinners are made in the image of God, and loved by Him. It is simply an inappropriate word to call people because of how most homosexuals are going to take it. This is not aimed at you – but anyone who has a conversation with a homosexual. Please never, ever engage a homosexual in conversation until you've taken the time to educate yourself, for the sake of their soul as well as your own. If you do not understand how they think and what they feel it is better for you to simply leave it alone than to end up saying something that is going to further harden their heart against God when they might have otherwise been open to hearing the message of salvation. You have to win the right to be heard – and calling people creepy does not do that. Effective ministry is relational. I recommend working with Courage. Tough love does not require someone to act like a jerk, and calling gay people creepy does nothing for evangelization. I know a good number of people with homosexual tendencies who now live celibate Catholic lives despite the things many Catholics have said to them.
Yes, there are homosexual groups that cannot be reasoned with, but there are many people we can reason with – and some of it is going to depend on our reaction to stuff like this.  
It is like when I was looking at the Catholic Church.[html] I did not become Catholic for the longest time because of Catholics like those at the Fish Eaters website. Telling me how I was going to hell as a Protestant heretic did nothing to endear me to their message. It was the patience, friendship, and and love of so many Catholics at Scott Hahn's Biblical Center and Phatmass.com to explain the faith and tackle my ideas head on with me that lead me home. Those who saw me as an enemy to be reckoned with for teaching that Catholics worship Mary could have lost me for the truth for good.[/html]
__________________________________________________________________
SHAME on you, rad-trads, you dens of vipers, you whitewashed sepulchres, you Pharisees! SHAME on you! LOOK on His Holy Face and think of what you've done with your ego-driven theological debates, your turning the Faith into a philosophy, your lack of compassion for your fellow human beings, your apparent
delight
at the idea of souls burning in Hell, your really-not-joking jokes about "roasting heretics," your disgusting treatment of homosexuals, your racial animosity (some of you), your lies about me and Quis and Jayne and Clare and whoever else is on your little hate-list du jour, your constant twisting of my words to make you feel OK about engaging in gossip, your chasing souls away from Christ and from Tradition with your bitterness, your trying to destroy me and this apostolate, your slander, your angry, nasty talk about the Holy Father (I'm sure
that
line will get twisted into "Vox doesn't allow anyone to criticize the Pope!"
I know how you work
, you rad-trads! I've watched you for 15 years. I KNOW you.). LOOK at Him and beg forgiveness; He WILL give it to you if you're sincere. HE, not YOU, is the Judge.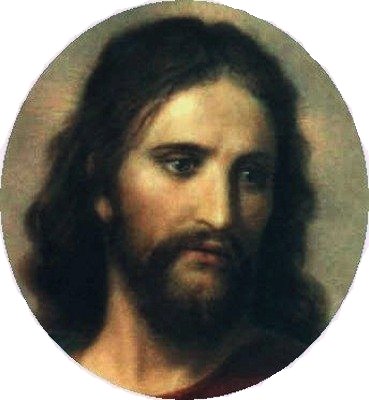 And SHAME on ME for putting my wish for free discussion from "all types of trads" above the salvation of souls and the and the good of the traditional Catholic "movement." Even to the detriment of my years of work. You abused the privilege of posting freely -- BIG time.
To anyone reading this who's stayed away from this forum because of nasty rad-trads, I hope you re-think it all and join up. If you know what traditional Catholicism is (see
http://www.fisheaters.com/traditionalcatholicism.html
), and you agree with it, and you also want no part of the rigorist, judgmental, nasty rad-trad types, then help make this a place you want to be by posting. This place is a mix of what we make it by posting and what I allow/disallow through moderation -- and my style of moderating that was "hands-off" and marked by putting free discourse as a top priority is finished. It didn't work.