Here's a "mark of the beast" meets "Prophecies of St Malachy" mash-up. Crunch the numbers of the code we all depend on, and
"Unmasking the biblical antichrist"
asserts that the surname of our Pontifex Maximus non-emeritus=yeah, you guessed it.
Laramie Hirsch, "red-pilled traditionalist writer," expounds on this the other day with some welcome levity @
"Fun with Unicode"
.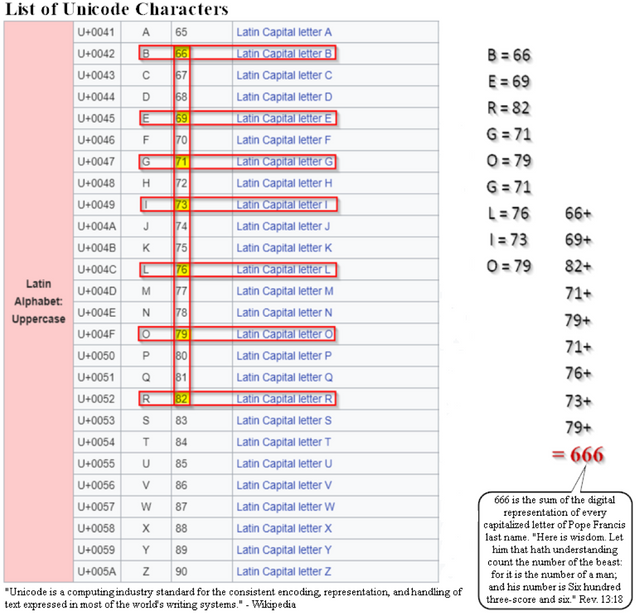 P.S. Sharing this from my pal, adept in coding and in Catholicism both, who's  guided me as a "revert" to the TLM....