---
Life Lessons from my Little Plum Trees - osfhank - 04-13-2021



Life Lessons from my Little Plum Trees




4/13/2021




0 Comments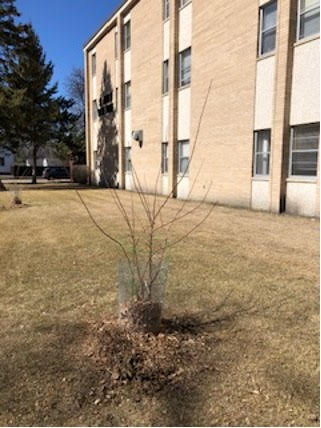 With trepidation, I started preparing in earnest for my vocation talk I have to give at the SEARCH weekend in Valley City, ND.  I'd much rather write something than speak in public.  Having drafted it, I decided that it would work for my blog post this week as well.



When I sat down to think and pray more about this talk, my four little plum trees came to mind for some reason.  I'm kind of proud of my little trees, and have to be careful that I don't get too attached to them.  As I thought more about them, I realized that there are several parallels between their development and my own vocation...
---
RE: Life Lessons from my Little Plum Trees - Jerry Towns - 04-13-2021

I like plum trees. My father has one, vine took over it, 30 years later, plum tree dies, vine thrives on its husk.

2 boxes of garlic just now coming up. 80 garlic plants. I let garlic, onion and leek go to seed in the same box last year. Seedlings popping up everywhere. I transplanted them to a third box. Gardening is like creatio ex nihilio. You can use that in your speech if you'd like. No attribution necessary. Pretend it's your own.

Good luck. Deep breaths beforehand. Super deep. 45 in a minute x 3 minutes beforehand. I'm sure happy to be here this evening!!!!! How are you now!


---