I agree with austenbosten, another Communistic revisionist screed on an honorable Blessed. 
See the 1955 movie,
The Prisoner
, loosely based on his life:
The Interrogator: You're an enemy of society, like the schizophrenic, or the paranoiac.
You're dangerous, because you mislead the poor, the uneducated, the silly.
Only because you're wrongheaded. In time, we'll get to the root of the trouble. And you can be cured.
The Cardinal: You believe it?
The Interrogator: Yes, I do believe it.
The Cardinal: God give me cunning against your skill.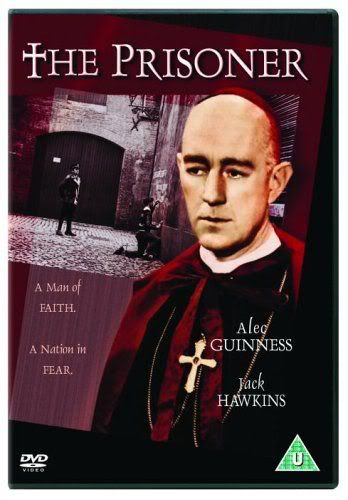 The Cardinal: Shall I be allowed a priest before I die?
The Interrogator: There will be no need.
The Cardinal: I beg of you to let me see a priest.
The Interrogator: You're not to die.
The Cardinal: No? I'm to be hanged.
The Interrogator: The sentence has been commuted.
The Cardinal: What are they afraid of? Martyrdom? No one could make the world see me as a martyr now.
The Interrogator: It has been commuted.
The Cardinal: I've eased my mind with the thought of death. I can't see beyond it.