The true acme of gutbusting artery clogging sandwichdom is the Hambone.
The Hamdog is a hot dog wrapped in a beef patty that's deep fried, covered with chili, cheese and onions, and served on a hoagie bun topped with a fried egg and two fistfuls of fries.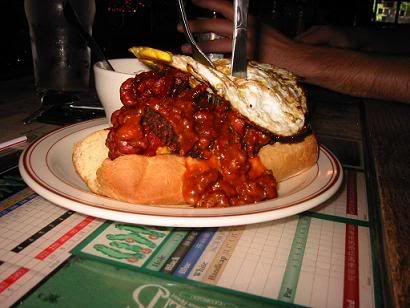 Takes awhile to cook and assemble everything but it worth it.  I also like to put lettuce and tomatoes on mine - got to get your vegetables.  
My wife hates it when I eat one of these.  She calls it "Death on a plate".  
A close second is the Luther Vandross.
What is a Luther Vandross?  It a double bacon cheeseburger with a grilled Krispy Kreme glased donut as the bun.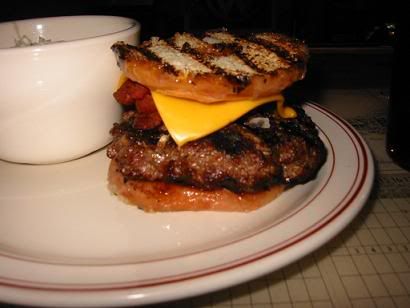 MMMMMM, good eatin'.  Sweet and savory.