A kind of nice success story.  
---
  California wine-maker Gallo dies
BO IIMA
The Gallo brothers founded their winery in 1933
Sorry to hear about Ernest Gallo.
Gallo will be remember for the wino's two best friend.  
Thunderbird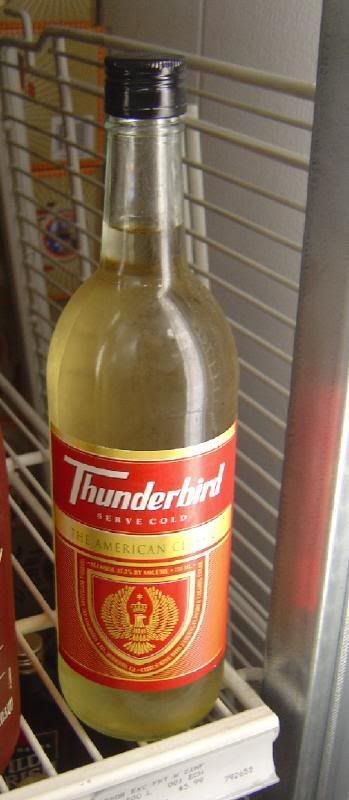 and Nighttrain  
I leave these immortal words-  
What's the word? Thunderbird!
How's it sold? Good and cold.
What's the jive? Bird's alive!
What's the price? Fifty twice.
[url=http://i172.photobucket.com/albums/w16/rnw1964/thunderbird3.jpg][/url]
Users browsing this thread: 1 Guest(s)