Oh my gosh, the drippy candlelight sleeves on the first jacket that Sara linked to are just to die for!
I am a sucker for long drippy sleeves. My favoritest costume for the Ren Fest has them. Anyhoo, in looking up these sleeves, I found this! If anyone wants to get married at the Ren Fest (Monkey and I have honestly talked about renewing our vows like that) or likes themed weddings this dress might do: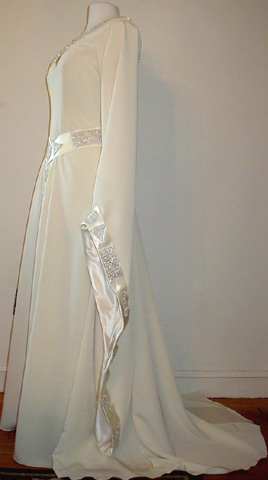 There are more shots of it and similar dresses here:
http://www.arcanelore.com/wedding/wedding2.htm
Yes, I know, I'm such a geek....  
Edited to remove links that for some reason made the page twice as long...