Here they are: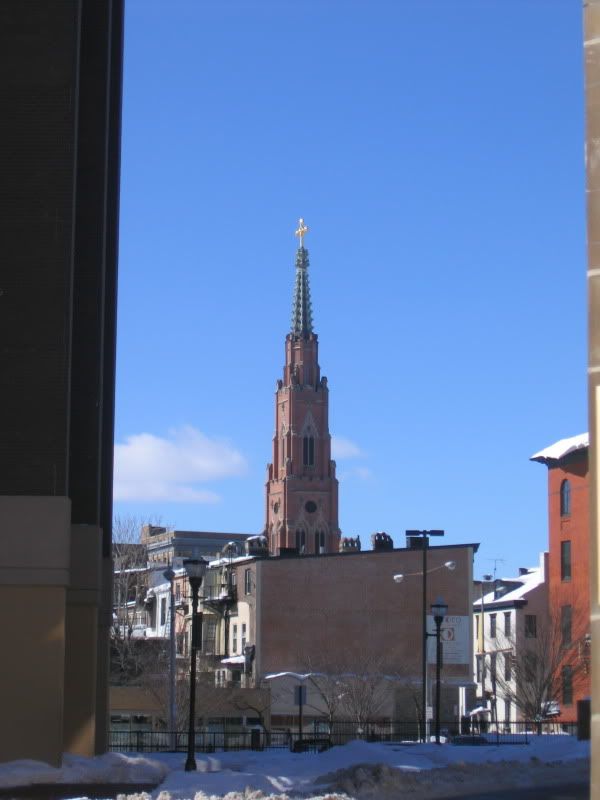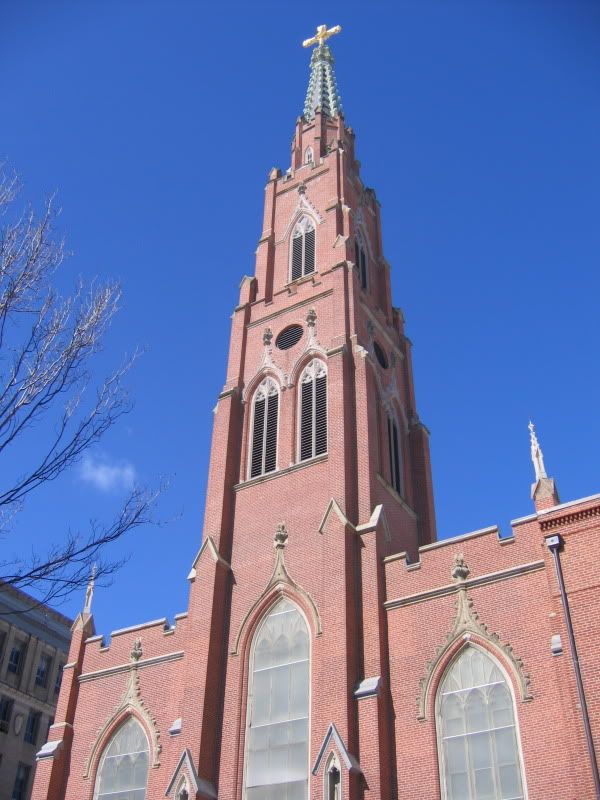 The center Altar
The left Altar.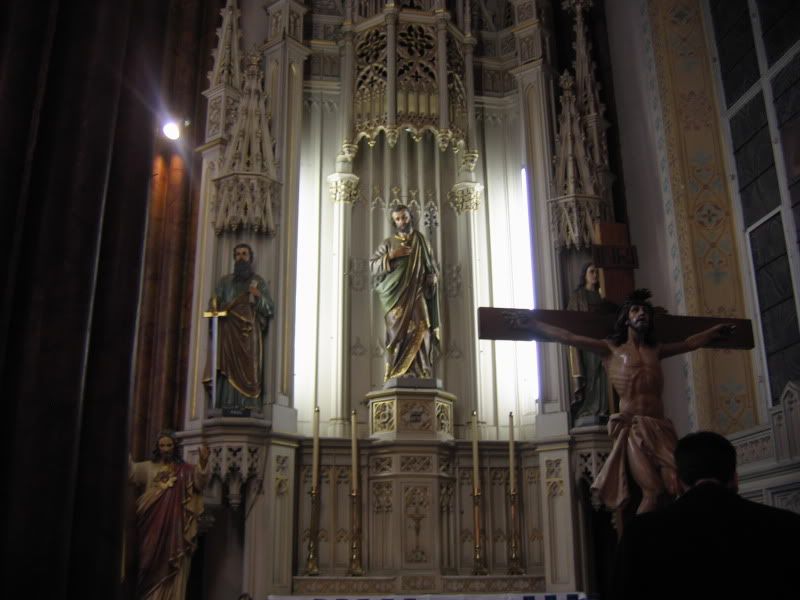 The right Altar.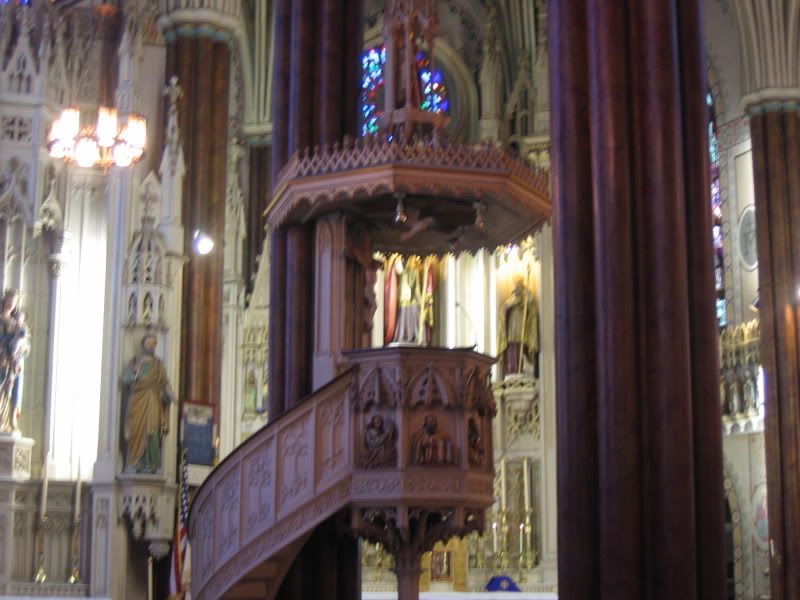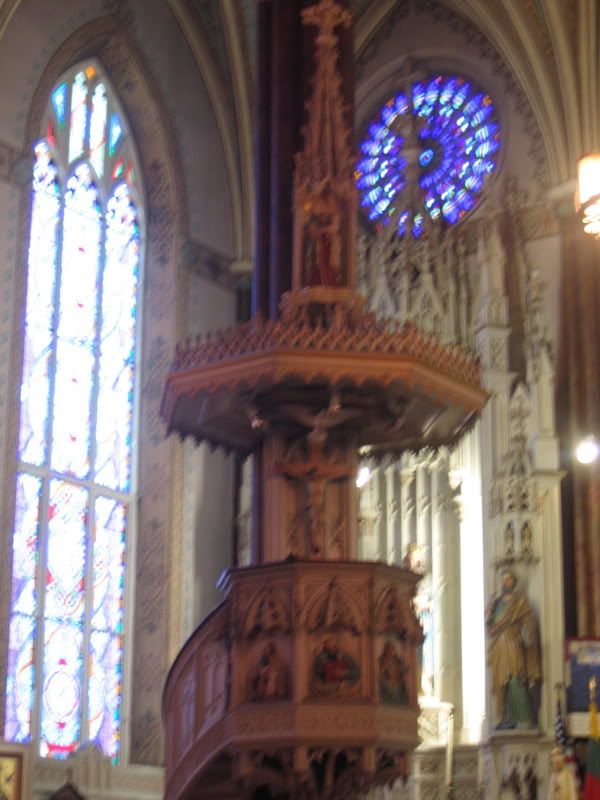 Two shots of the podium.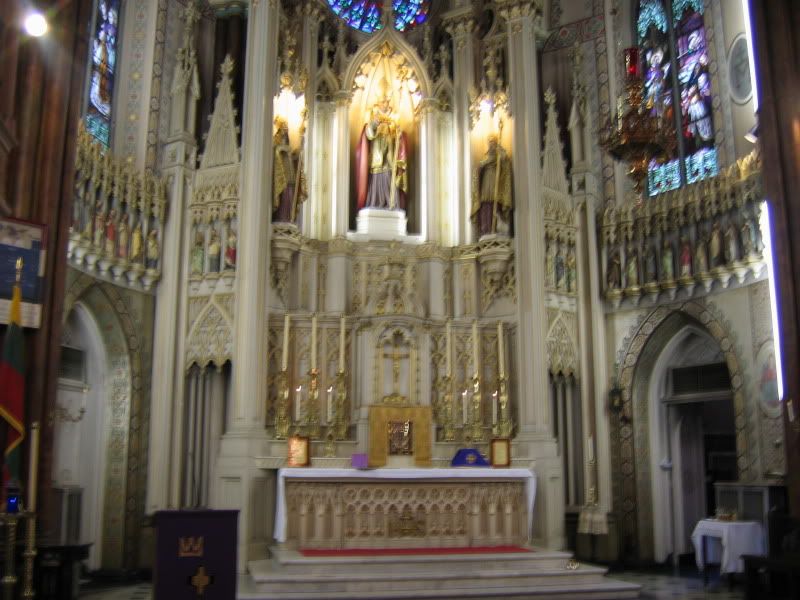 Close shot of the main Altar.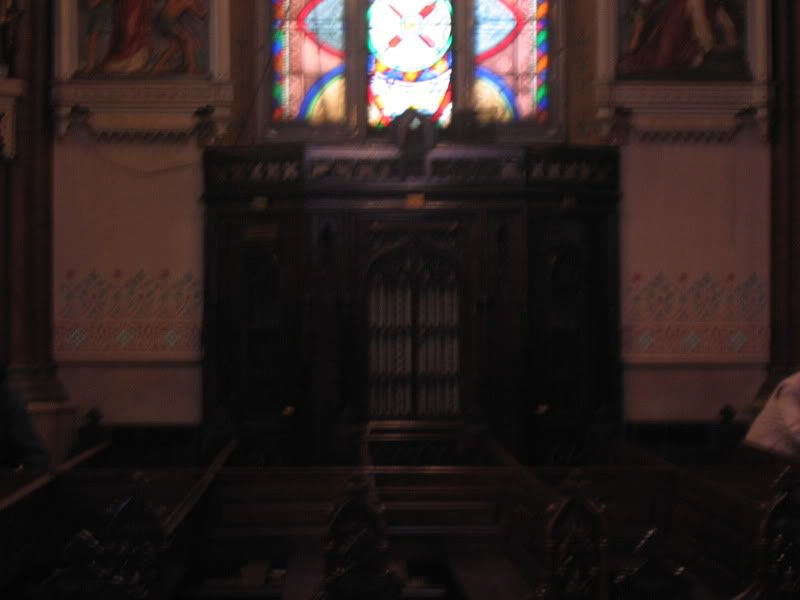 One of the six confessionals they have in the nave side aisles.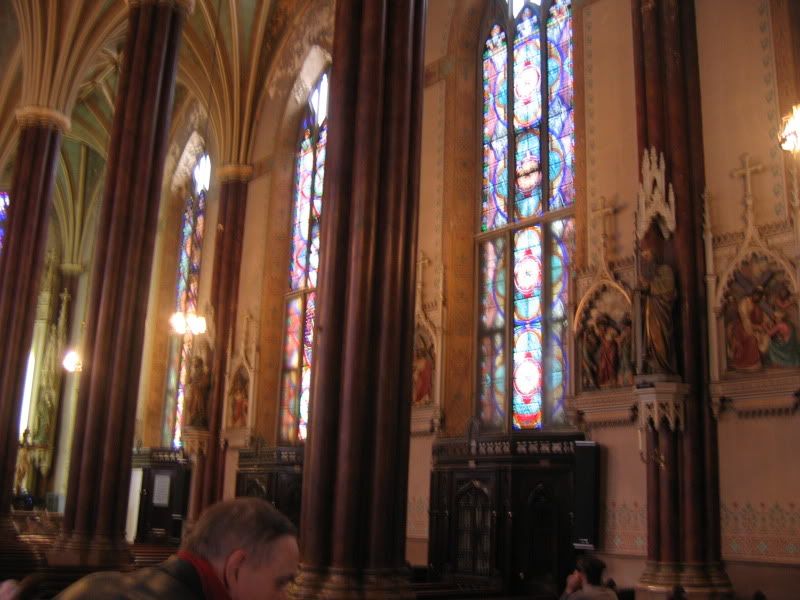 This is the (liturgical) south wall, it has four of the apostles. Another four are on the other side and four are in the sanctuary (two beside each side altar). Peter is closest to the main altar on the Mary side, and Paul is closest on the Joseph side.
They also have a shrine in a room off to the right side: