Fr. Dubay's wonderful book on the spirituality of St. John of the Cross and St. Teresa of Avila called
Fire Within
is really a 'must read'.
"Sancte Pater" has some clips:
http://www.sanctepater.com/2010/09/fr-th...peace.html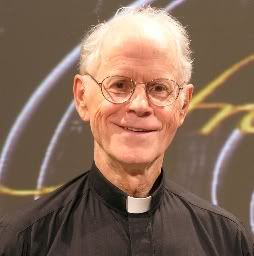 Fr. Thomas Dubay, S.M., is a well-known retreat master and expert in the spiritual life. A Marist Priest, Father holds a Ph.D. from Catholic University of America and has taught on both major seminary level for about fifteen years. He spent the last three decades giving retreats and writing books (over twenty at last count) on various aspects of the spiritual life.
He is an expert on the teachings and writings of the two mystical doctors of the Church, John of the Cross and Teresa of Avila.
Books by Fr. Thomas Dubay, S.M., published by Ignatius Press:
• And You Are Christ's: The Charism of Virginity and the Celibate Life
• Authenticity: A Biblical Theology of Discernment
• Deep Conversion/Deep Prayer
• The Evidential Power of Beauty
• Faith and Certitude
• Fire Within: St. Teresa of Avila, St. John of the Cross and the Gospel - On Prayer
• Happy Are the Poor: The Simple Life and Spiritual Freedom
• Prayer Primer: Igniting A Fire Within
Video series by Fr. Thomas Dubay, S.M.:
• Teresa of Avila: Personality and Prayer
• Prayer Quests
• Contemplation: Union With God