(10-21-2010, 06:55 PM)

Servus_Maria Wrote:

(10-19-2010, 04:54 PM)

3Sanctus Wrote: Three More Words:

On Chocolate Pie (my favorite dessert when I was a boy, go it whenever I visited an Aunt of mine - who always makes her own whipped cream)


Chocolate pie.... Sounds interesting. Must be an American thing.
Chocolate Cream Pie at the 5 and dime counter...it was never better....
Yep I recall 5 and dimes....never recall anything in them being 5 or a dime...but hey....that was the 70s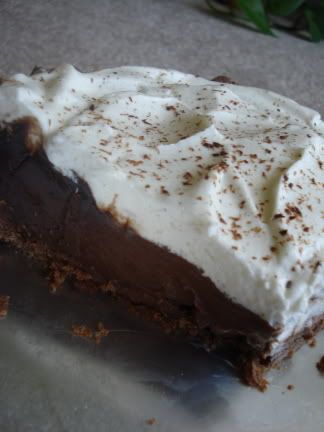 You can get pretty good Chocolate cream pie at Waffle House....jit...back me up.