02-24-2011, 07:51 AM (This post was last modified: 02-24-2011, 09:25 AM by Catholic Johnny.)
With Iraqi Priest of the Chaldean Rite in Bagdad, 2003.  I had the privilege of worshiping several times with the Iraqi Catholics who still employ Aramaic (the colloquial language of Christ) in their sacred liturgies.  They sing the rosary and the vespers every night.  Quite a story there.  Father Elyas Firas (pictured) was by far the kindest man I ever met (d. 2005+).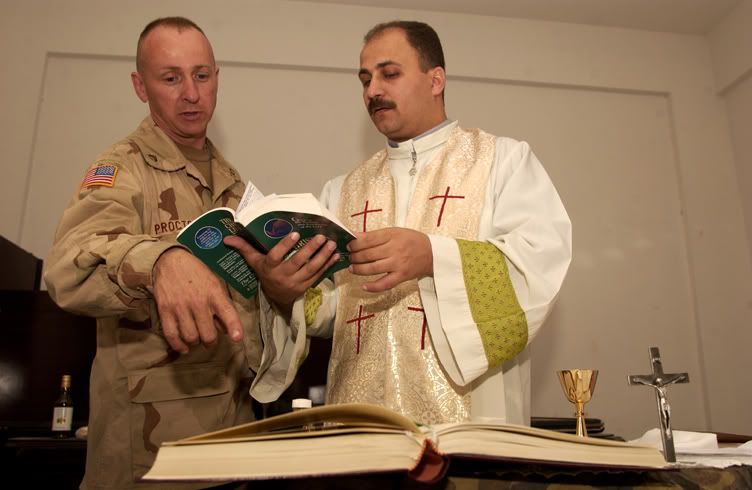 With Fr. (now Bishop) Warda Bashar, Redemptorist Fathers, holding a 13th century Chaldean manuscript of the Gospel of Mark.  May be the one of the oldest existing original manuscripts of a Gospel.