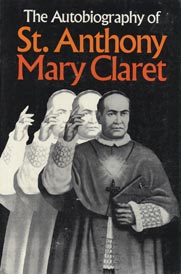 AUTOBIOGRAPHY OF ST. ANTHONY MARY CLARET
(1807-1870)
The Life of St. Anthony Mary Claret. Incredible Spanish bishop. In 35 years he preached 25,000 sermons, wrote 144 books, and had 14 attempts on his life. In 6 years he confirmed 300,000 and validated 9,000 marriages. Prophesied, read people's hearts, worked miracles.
http://dl.dropbox.com/u/37259614/Spiritu...y%20of.pdf
----
I love books by the saints!
http://catholic-books.blogspot.com/
Do you know where can I find online/PDF versions of St Anthony Mary Claret's writings?