People like Voris and yourself are really tremendously unfair.
When I or any Catholic state facts like:
-John Paul 2 kissed the Koran
-John Paul 2 s ecumenical meeting in Assisi desecrated altars
-John Paul engaged in scandalous actions
We are neither bashing, not an obstacle to "others Holiness" , mocking or damaging reputation since these are FACTUAL EVENTS THAT HAVE TAKEN PLACE!!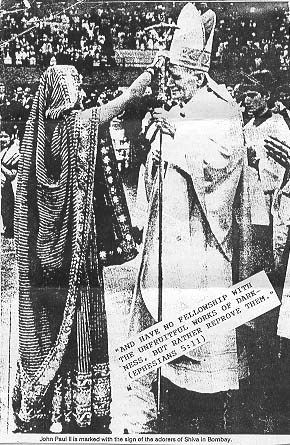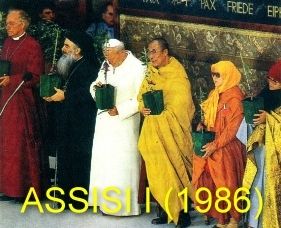 You keep on using words like "bashing", "mockery of reputation" , "detraction" , "obstacle to others Holiness" and so on., please tell me how any of those apply to these factual circumstances???????
Do I need to link the endless litany Popes Francis sermons, comments and interviews as well?
I guess it's much more convenient to bury your head in the sand and lash out at the messenger because you can't face or make sense of the reality of the gravity of the situation.
The only "obstacle" to others holiness are people who try to keep the counterrevolution suppressed by keeping the truth about Francis hidden. If you know what Francis is at least you have the knowledge to guard yourself and your family against his errors and his reign of terror .
And if my "biological father" was beating my mother and raping my brothers and sisters every night you bet I would resist him at all cost. I would not sit quietly and be complicit to his abuse. And make no mistake, what Francis is doing to all his children is spiritual rape, plain and simple .