I wanted to start a thread in which we could list and discuss the closest religious spiritualities and charisms that we feel closest to. It doesn't have to be 1 specific one but you can list several religious spiritualities that you feel drawn into while listing a particular predominant 1 that you think you feel drawn more into than the others. Similarly it would be great if you could list specific devotions that you often see yourself having recourse often when it comes to the spiritual life. Many times these devotions can be a byproduct of your orientation in regards to the specific religious spiritualities but that is not always the case.
That being said please list the specific spiritualities and religious charisms that you feel more drawn into and give a short description as to why you feel drawn into it and also explain perhaps what drew you into it to begin with. This is the same in regards to the devotions. It would also be nice if you could add a descriptive picture(s) in order to give a good illustration in regards to these two things.
I will start by saying that I really think that most of my spirituality comes from a combination of a Dominican and Norbertine spirituality. I also some bits of Jesuit, Franciscan and Carmelite spiritualities that I think play a lesser but still effective aspect in my interior and spiritual life. My favorite devotions are the Holy Sacrifice of the Mass, The Divine Office, The Rosary, Adoration before the Blessed Sacrament, the Sacred and Immaculate Hearts of Jesus and Mary, and lastly many approved Marian devotions in general.
I have always been drawn into a Dominican and Norbertine spirituality for many reasons. First and foremost the Dominican order is one of the first orders that I had ever head of besides the Franciscans due to the popularity of Saint Francis of Assisi. I fell in love with the Dominicans ever since I heard about them. I love the fact that they live in common just as most religious orders do. I also love their spirituality in general, which consists in both contemplation and preaching. The Rosary has always been a very powerful prayer for me and one of the first ones that I learned. Mary has always been an important person in my life and has defended and helped me in various cases. I really think that the Rosary is the #1 weapon of the Church. I have always loved contemplation in general and have had great fruits from it. I also love the fact that the Dominicans have always been a great defender of the Church against heretical ideas and I love to write and give talks about Holy Mother Church and Our Lady.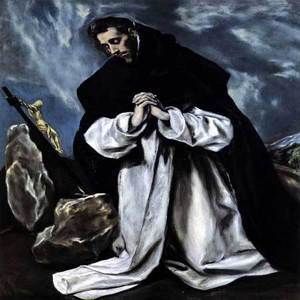 I also have a big Norbertine spirituality that I really think goes hand in hand with the Dominican spirituality. I came across the Norbertines because I live very close to Saint Michael's Abbey in California. I am surrounded by them and my spiritual director (Fr. Claude WIlliams O.Praem) is a Norbertine himself. Various Norbertines will actually tell you that Saint Dominican was a Norbertine at least in one point in his life or at least has a connection with them. The Norbertine are also great defenders of the Church and they are very liturgical, specifically the more traditional ones like Fr. Claude and others. The Mass is itself one of my favorite devotions as I listed above. The Norbertines are also generally penitential.
As stated I also have a hint of Franciscan, Jesuit and Carmelite spirituality. I have a devotee of the Brown Scapular of Mt. Carmel and I like to practice spiritual detachment as well as poverty as much as possible. Similarly I like traditional Jesuit spirituality as St. Ignatius intended it just as the Discernment of Spirits, the Spiritual Exercises and reflections on the two standards.
The Blessed Sacrament has been a tremendous source of graces for me and regardless of how busy my life is or how bombarded with temptations I am I often find myself spending good amount of time before the Blessed Sacrament and often try spend at least 1 hour a day as well as frequent visits to the Blessed Sacrament.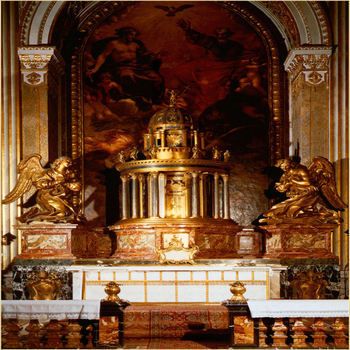 The Divine Office is something is a prayer and devotion that I have just started but have fallen in love with. I do the 1962 Office in Latin in order to be able to pray it publicly with the Church and those priests who use the 1962 Breviary. I often find myself at peace when I pray it and I often notice that my day goes by smoother and that my day is a lot more joyful regardless of the troubles of life.
http://i1313.photobucket.com/albums/t553...zv5v5g.jpg
One great devotion besides the Mass, and the Divine Office, that I have not touched upon is the Sacred and Immaculate Hearts of Jesus and Mary. This is also one of the first devotions besides the Rosary that I came across and I love it. It really helps me due to the fact that I suffer from scrupulosity and am prone to Despair and get occasional suicidal thoughts even though I don't actually act upon them. Nevertheless these devotions together with the Divine Mercy devotion help me to cope with depression and any thoughts of despair. These devotions and specifically the Sacred Heart one really played a big part in increasing the love of Jesus Christ that I have.