I didn't find anything specific to their use in a brief search, so just wondering if anyone else uses straight razors to shave?
I got into them because they can be almost like an art form; very elaborate and eye pleasing, yet functional and made to last. Plus I've more than made up the money I initially spent on them by not buying disposable cartridges. And it's a much closer shave. My two; Boker "The Celebrated" and "King Cutter."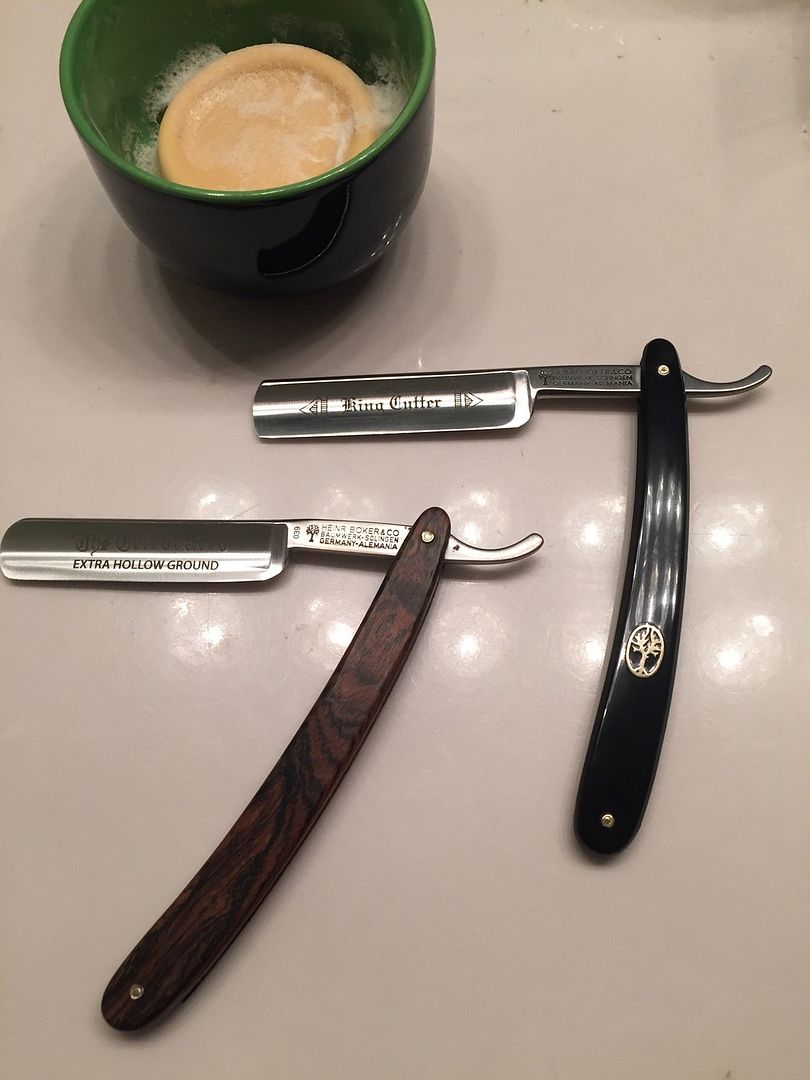 Soap is Col Conk's Bay Rum.