Here is another great one, that I've used for years. It also has the secular holidays listed, and comes in a Canadian and an American edition. The theme for 2018 is the Holy Face, with each month having a different traditional depiction.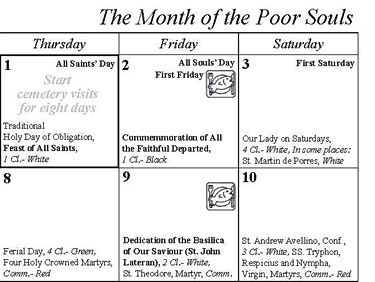 $6.50 + S&H, and this year, because of the theme, a blessed Holy Face medal is included free. They also have a colour printed version for $9.50 + S&H. Contact Wilmy of Trad Books at 
wilmys@tradbooks.com
Jovan-Marya of the Immaculate Conception Weismiller, T.O.Carm.
Vive le Christ-roi! Vive le roi, Louis XX!
Deum timete, regem honorificate.
Kansan by birth! Albertan by choice! Jayhawk by the Grace of God!
"Qui me amat, amet et canem meum. (Who loves me will love my dog.)" 
St Bernard of Clairvaux
My Blog 'Musings of an Old Curmudgeon'
FishEaters Group on MeWe