FSSP has a Calendar too. Theirs seems to be the most expensive $13.00
http://www.fraternitypublications.com/prfrofstpe20.html
Here's also the SSPX/Angelus Press one. Same price as FSSP $12.95
https://angeluspress.org/collections/fro...-the-creed
and just to steal from the post above mine to have them in all one spot. Here's the ICKSP for $10:
http://www.institute-christ-king.org/lat...ces/store/
The Latin Mass Society in the UK seems to have one as well £7.00 (not sure if they ship to the US):
https://lms.org.uk/product/traditional-c...endar-2018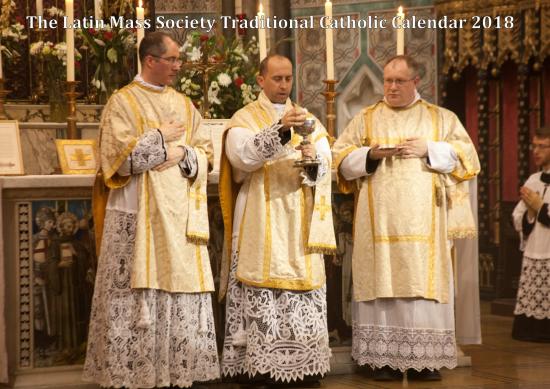 Here's one also that is free for priests only. You can also send one to a priest for free.
http://servi.org/free-calendars-to-priests/
Blood of Christ, relief of the burdened, save us.

"It is my design to die in the brew house; let ale be placed in my mouth when I am expiring, that when the choirs of angels come, they may say, "Be God propitious to this drinker." – St. Columbanus, A.D. 612