http://vultuschristi.org/index.php/2018/...tion-21-2/
Correspondence on the Monastic Vocation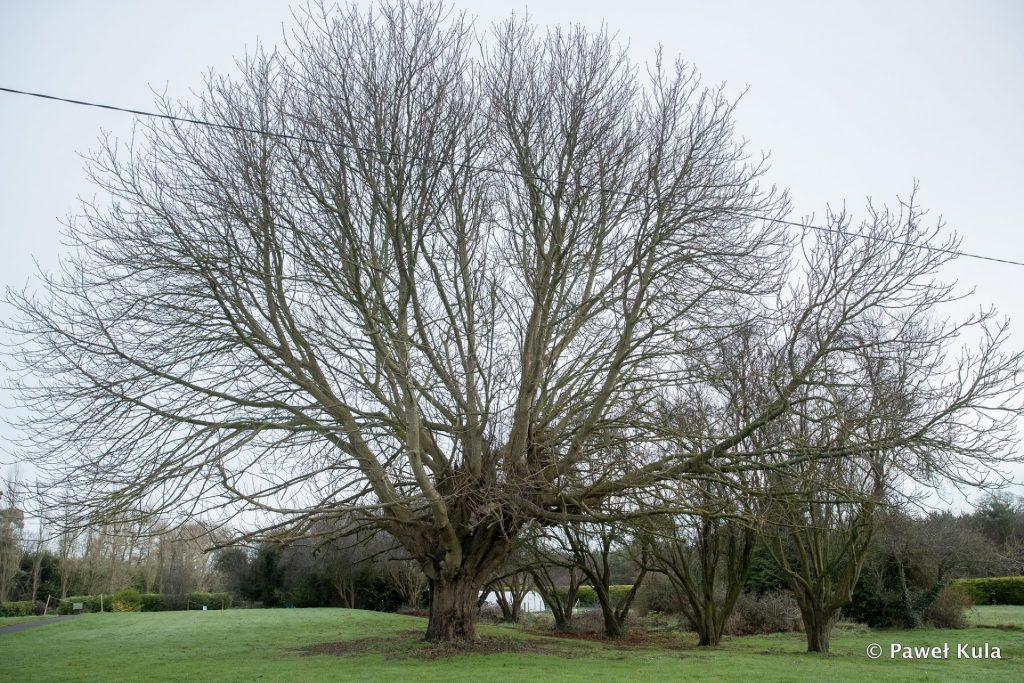 Disclaimer: The series of letters entitled "Correspondence on the Monastic Vocation", while based on the real questions of a number of men in various places and states of life, is entirely fictitious. Any resemblance to actual persons, institutions, or places is purely coincidental.
Letter 21: John Paul
Quote:Dear Father Prior,
I write to you this evening in turmoil and doubt. You have been a support to me since my return to the Church and helped me to grow towards union with God. I see the wisdom of your decision to have me practice the ordinary Catholic life for a few years before asking to enter the monastery. I must reach out to you now because I have the impression, from reading certain things on the internet, that everything I have believed and, with your encouragement, tried to practice is somehow flawed. You know my struggles. You know the books that I have read. You know the authors who have marked my life, corrected my prejudices, and given me hope. You know how the discovery of the traditional Mass opened me to God in a way that nothing, up to that point in my life, had ever done. You know that I began regular confession, the rosary, adoration of the Blessed Sacrament, and finally praying as much of the breviary as I could, given my other duties. You know that I joined the local schola and began singing regularly at the High Mass on Sunday. You know that I have turned my hand to odd jobs in the sacristy, supported pro–life activities, and volunteered in the local soup kitchen. You know that I have been spending more and more time before Our Lord in the Blessed Sacrament, and that I feel drawn to Him there. I had the sense that Our Lord wanted me close to the tabernacle and that, there, I was somehow working with Him for souls. Now I'm beginning to ask myself if any of this really matters.
Quote:A few days ago, I read things on the internet that left me confused and full of doubts. If it is indeed true that any devotion that does not result in action for social justice and the corporal works of mercy is suspect and, probably, hypocritical, where does this leave me? If it is indeed true that the attraction to silence before the tabernacle is self–indulgent, then have I been wasting my time at adoration? Am I a pious fraud? Am a gnostic or a pelagian? Is my love for the liturgy the sign of an emotional defect? Am I just an eccentric dilettante musing over past glories in an old sacristy with no ventilation? I cannot be everywhere and do everything. I am just one man. I have been doing my best, but now I fear that what I thought was my best was, all along, a massive self–deception.
Quote:Who am I to believe? The books I read teach me one thing, but another message is being trumpeted on the Catholic internet, and I am told that this other message represents the official position of the Church today, a new paradigm. Many of the teachings that I struggled to accept and, then, finally began to integrate into my life are now being dismissed as rigid, inauthentic, unmerciful, and unnecessary. Whom can I trust? I'm confused, dejected, a little bit angry, and much in need of some counsel. It's not easy trying to be a faithful traditional Catholic and an aspiring monk in the midst of so much contradiction and confusion.
Quote:Yours,
John Paul
Dear John Paul,
I  took a few moments to read your letter last evening. I am very sorry to hear of your present state, although I think that I understand your confusion, your questions, and your discouragement. You feel shaken in the doctrines and certainties that, until recently, have sustained you in your life with God. You are confused and disheartened by the insinuation that unless your silence, your adoration, and your daily rule of prayer lead directly to an engagement for social justice and to the corporal works of mercy, you are a pious fraud and a gnostic. You are neither, John Paul. You are a sincere, God–seeking man. You do have a heart for others.
You are disheartened by the disparagement of your love of the sacred liturgy and your zeal for the Divine Office. You have been made to feel that your care for the dignity and beauty of divine worship mask an underlying affective disorder, and that such concerns keep you shut up like "an eccentric dilettante musing over past glories in an old sacristy with no ventilation." Your words, not mine! John Paul, I must send you back to the clear teaching of Pope Saint Pius X to which I so often refer:
Quote:Filled as We are with a most ardent desire to see the true Christian spirit flourish in every respect and be preserved by all the faithful, We deem it necessary to provide before anything else for the sanctity and dignity of the temple, in which the faithful assemble for no other object than that of acquiring this spirit from its foremost and indispensable font, which is the active participation in the most holy mysteries and in the public and solemn prayer of the Church. (

Tra le Sollecitudini

, 22 November 1903)
What you want more than anything else, John Paul, is to live an authentic Christian life. Pope Saint Pius X held himself to provide before anything else for the sanctity and dignity of the temple! He clearly teaches that the foremost and indispensable font of the true Christian spirit is the active participation in the most holy mysteries and in the public and solemn prayer of the Church. So, for heaven's sake (literally), put your mind at rest, John Paul.
The notion that zeal for the sacred liturgy is somehow a red flag indicating mental imbalance, affective disorders, indifference to suffering, and a refusal to engage with the world is insidiously diabolical and profoundly pernicious. Are there mentally imbalanced, affectively disordered, indifferent, hard–hearted prigs among more traditionally minded Catholics? Yes, of course there are because we are, all of us, working out our salvation in fear and trembling (cf. Philippians 2:12). This being said, it is reckless and ignorant to judge every man who loves the traditional Mass, who delights in reading Abbot Guéranger, and whose soul is lifted heavenward by the sound of Gregorian chant, as being unbalanced, emotionally messed up, ivory–towerish, and self–absorbed.  Some of the most socially conscious and self–sacrificing Christians in history have been great lovers of the liturgy, defenders of tradition, and apostles of beauty. I am thinking here of a whole host of Catholic saints from Saint Basil the Great to Saint Vincent de Paul. I am thinking also of Dom Camille Leduc, a monk of Solesmes who, in 1872, founded a congregation of Benedictine Oblates, Servants of the Poor to care for the sick in their homes and who, at the same time, devote themselves with holy zeal to the Divine Office. I am thinking of Father Mackonochie, Father Stanton, and the other heroic 19th century Anglo–Catholic "slum priests" in London who burnt themselves out in the service of the poor and of the altar. Today, in Minsk, Belarus, the Orthodox nuns and sisters of the Convent of Saint Elisabeth are as selfless in their care of recovering drug addicts, handicapped people, and the elderly as they are in "laying aside all earthly cares "to sing to the Life-Giving Trinity the thrice-holy hymn.,
Allow me, John Paul, to help you sort these things out. First of all, there is the teaching of Saint John:
Quote:Beloved, I am not sending you a new commandment; it is an old commandment, which you were given from the very first; what was the message to which you listened long ago but this same commandment, now grown old? And yet it is a new commandment I am sending you, now that it is verified in him and you; the darkness has passed away now, and true light shines instead. He who claims enlightenment, and all the while hates his brother, is in darkness still. It is the man who loves his brother that lives in light; no fear of stumbling haunts him. The man who hates his brother is in the dark, guides his steps in the dark without being able to tell where he is going; darkness has fallen, and blinded his eyes. (1 John 2:7–11)
The light by which one sees Christ in his brother and loves Him is the very light that shines from Our Lord's Eucharistic Face. The time you spend before the Blessed Sacrament clarifies your vision and allows you to look upon others with eyes of mercy, even as Our Lord looks upon you with eyes of mercy from the tabernacle where He dwells, silent and hidden. You said something very important in your letter to me. You wrote: "I had the sense that Our Lord wanted me close to the tabernacle and that, there, I was somehow working with Him for souls." Hold fast to this, John Paul, and never doubt it, not even for a minute. This is one meaning of reparation: by your adoration of the Most Blessed Sacrament, you are, effectively, united to Christ by love, and being united to Him in this way, you are working with Him to repair souls, especially the most broken and damaged souls.
The books you have read are sound, and the authors who left an impression in you are trustworthy guides for your life with God. Be at peace. I know that read a portion of the
Rule of Saint Benedict
each day together with my commentary on it. Are you still reading Abbot Guéranger's
Liturgical Year
? Take to heart what Saint Paul wrote to Timothy:
Quote:With all the faith and love thou hast in Christ Jesus, keep to the pattern of sound doctrine thou hast learned from my lips. (2 Timothy 1:13)
Quote:The time will surely come, when men will grow tired of sound doctrine, always itching to hear something fresh; and so they will provide themselves with a continuous succession of new teachers, as the whim takes them, turning a deaf ear to the truth, bestowing their attention on fables instead. (2 Timothy 4:4)
According to the list I have here at hand, you have, over the past few years, read nothing but sound doctrine:
The Life of Saint Anthony
by Saint Athanasius;
The Pastoral Rule
by Saint Gregory the Great;
The Imitation of Christ
; Saint Louis de Montfort's
True Devotion
and his
Secret of the Rosary
; Blessed Abbot Marmion's trilogy
[Christ, the Ideal of the Monk
,
Christ, the Life of the Soul,
and
Christ in His Mysteries]
and the classic collection of his letters of spiritual direction,
Union With God
. You have also read
This Tremendous Lover
by Dom Eugene Boylan;
The Soul of the Apostolate
by Dom Chautard;
The Story of a Soul
by Saint Thérèse
; Hammer and Fire
by Father M. Raphael Simon;
Mary in Our Life
by Father William Most;
and The Life of Man With God,
by Dom Thomas Verner Moore. You have also read, I think, other titles that I didn't note when last we met. We can talk about these on your next visit here.

[i]John Paul, I have observed, since we have known one another, a wonderful manifestation of the fruits of the Holy Ghost in your life. You are not a pious fraud, nor a gnostic, nor a pelagian. You are a beloved son of God, walking in love, and relying on the sacraments to deploy the all–sufficient grace of Christ in every area of your life and in all your weaknesses. Persevere in all that you have been doing. Our Lord says, "Wisdom is vindicated by all her children. " (Luke 7:35).
[/i]
With my blessing,
Father Prior
Ave Maria!