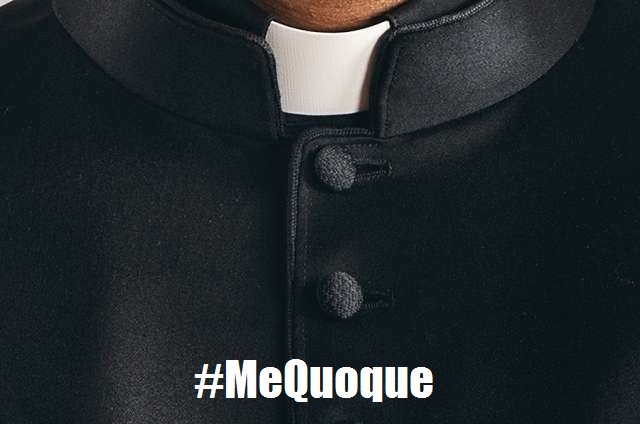 I'm hoping that anyone here with knowledge about seminary life can give laymen an idea of what we can do to help clean out the seminaries, get rid of the lavender mafia gatekeepers, and "empower" (I hate that word) seminarians to endure, become ordained, and fight the good fight.
In reading accounts of abuse in seminaries, one thing that's struck me is that many of these young guys seem pretty naive. I've talked (and talked and talked) here about how it's a huge mistake some trads make to overprotect their children, to mistake ignorance for innocence. It seems to me that that phenomenon might play some role in many seminarians' not recognizing sexual grooming and abuse when they see it, and not knowing what to do -- how to fight back -- when they do recognize it.
Seminarians should be heterosexual, sexually mature, and sexually knowledgeable. In fact, I'd say that priests need to be much more sexually knowledgeable than the average person. They should know what psychologists know, and what married people know.
Young men need to be taught to have a strong sense of boundaries when it comes to their bodies. The ways some of these gatekeepers get young men to engage in behaviors for the sexual gratification of those gatekeepers is very sneaky-snake, sometimes subtle, always increasing in intensity, designed to knock down barriers one by one. These sorts of behaviors need to be discussed.
My sense, too, is that seminarians need to collect evidence of wrongdoing when they see it. They should make copies of this evidence, put it in various hands for safekeeping, and then report it all to any gatekeeper above him, from the vocations director on up to the relevant Bishop, and even higher. If no effective action is taken, maybe the seminarians should take it straight to the Catholic people. Maybe we need a website just for orthodox seminarians who want to put an end to this disgusting filth. Maybe we need a place for them to report their stories, show everyone the evidence, and get support from other seminarians and from us people in the pews.
And, as always, they need our prayers.
What do you guys think? What can we, as laypeople, do to help these young men become priests and to hose out the seminaries, getting rid of the lavender mafia once and for all?
T h e   D u d e t t e   A b i d e s