04-21-2019, 08:19 PM (This post was last modified: 04-21-2019, 11:51 PM by Bonaventure. Edit Reason: Spelling )
Last January, we were delivered half-a-hog which Mrs. Bonaventure won in a raffle.  Part of that haul included two ~8# smoked ham roasts. Decided to cook one up for Easter.
Start out with already smoked bone-in-ham.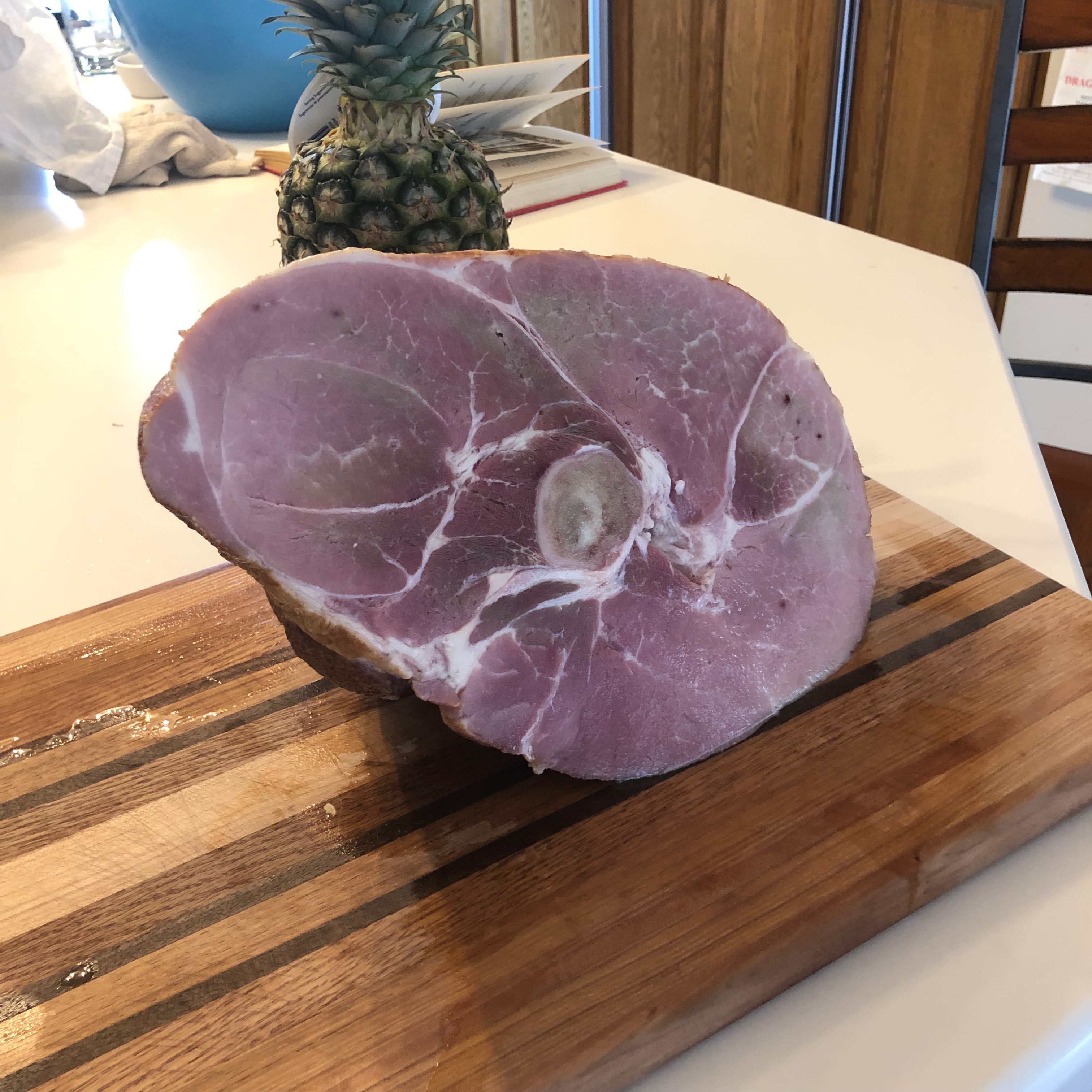 I placed the ham cut-side down on a cutting board, and made several horizontal slices throughout to increase smoke penetration.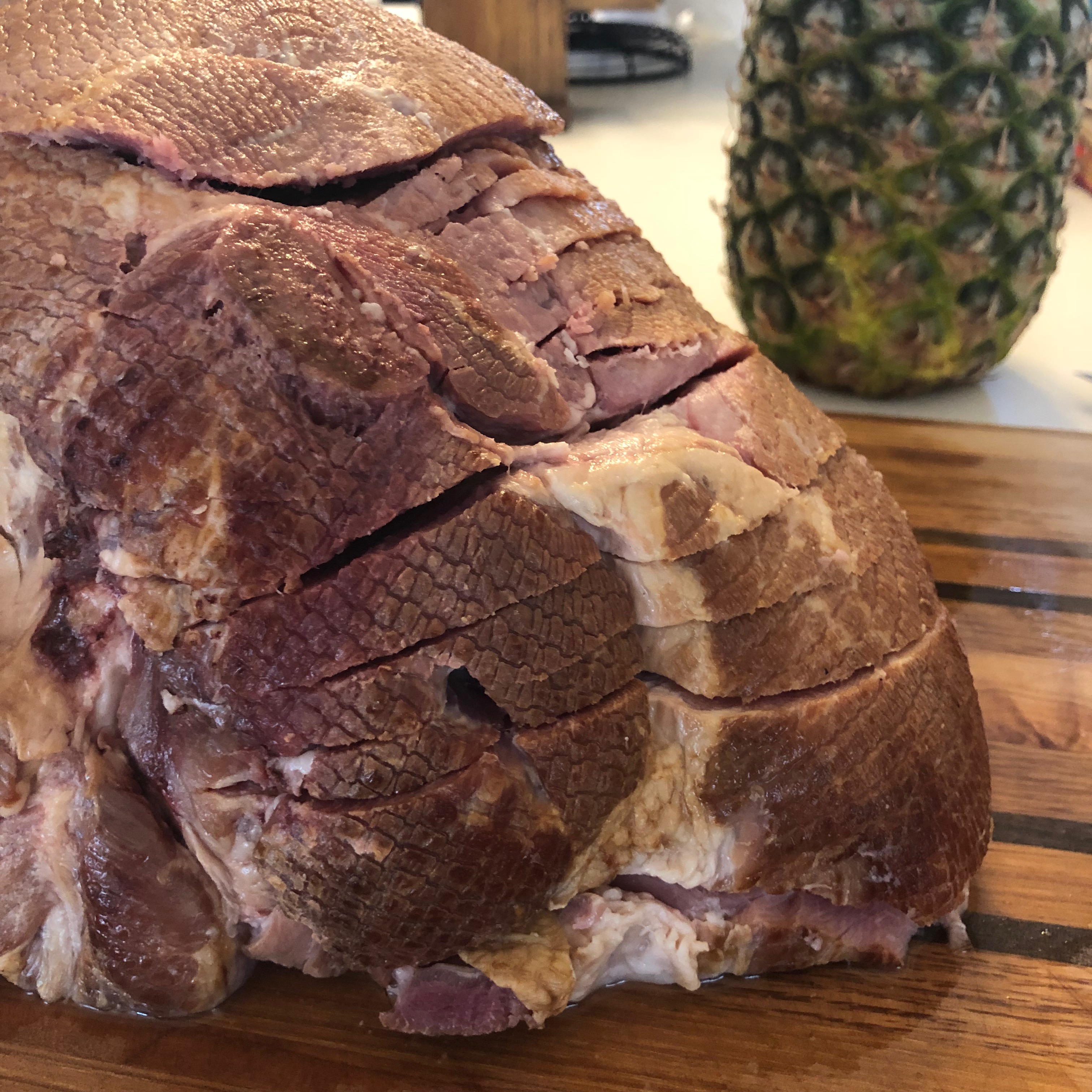 I then set it cut-side down on a smoker between ~225 - 300F.  Once the internal temp reached ~100F (after about 2.5 hours), I placed the ham in a pyrex dish along with about two or three cups of chicken broth.  I then topped it with sliced pineapple.  Also, in a separate pyrex dish, I added new baby potatoes covered in extra virgin olive oil with salt/pepper (in this case the pepper was Chilean merken).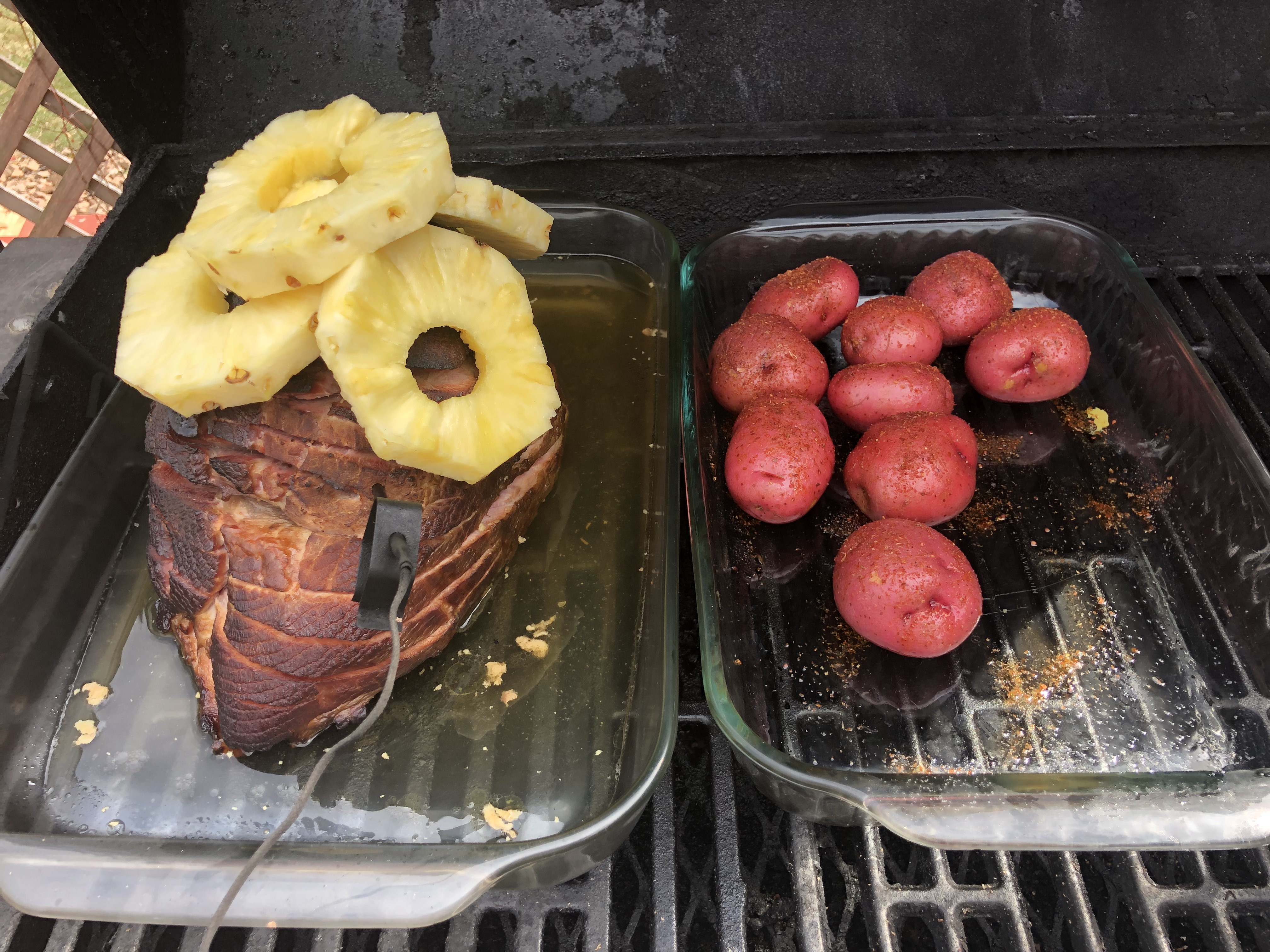 However, after about 30 minutes, I was worried that I may be drying out the ham too much, so I removed the pineapple, put it into the same dish as the potatoes, and covered the ham with aluminum foil.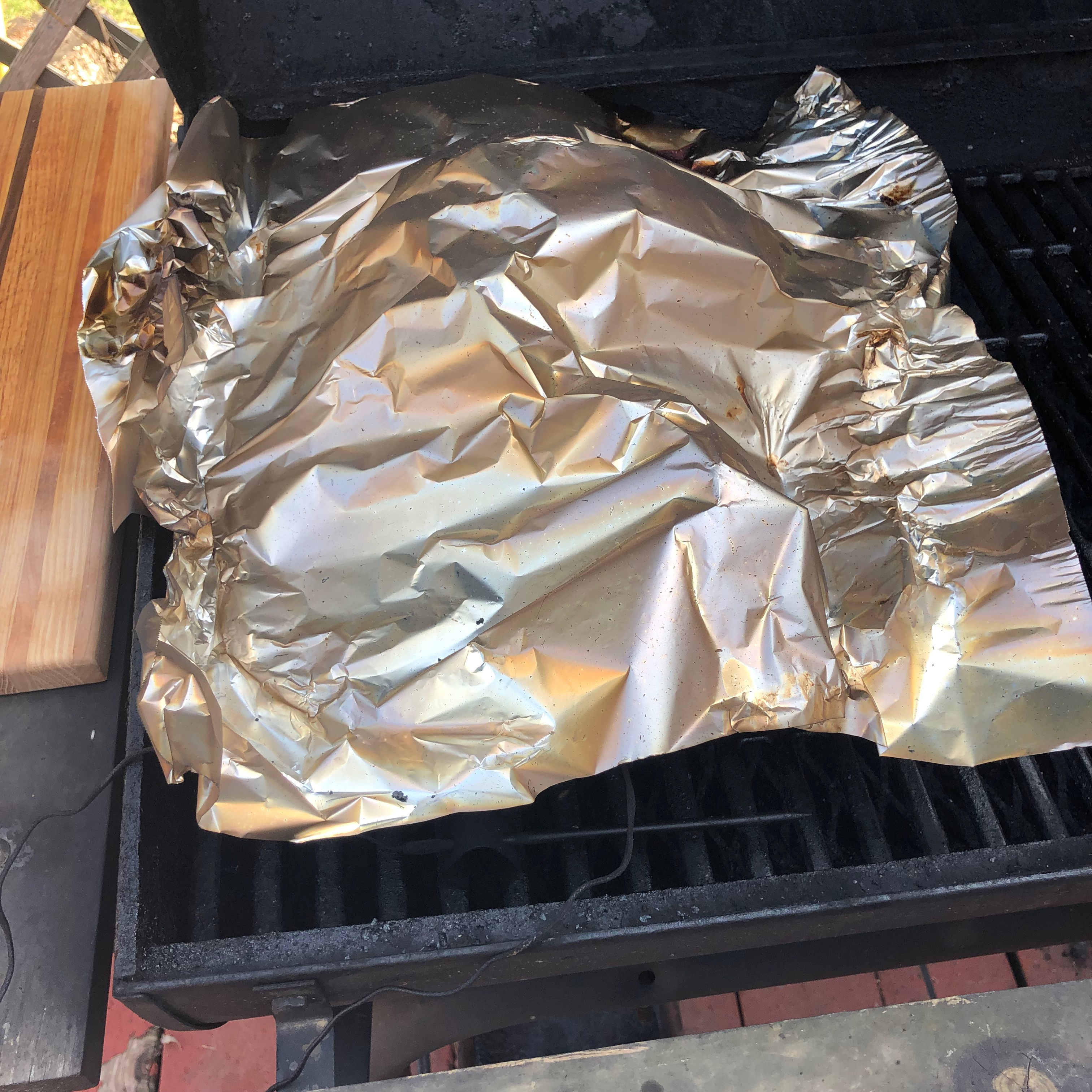 Once the ham reached about 130F, I started the Brown Sugar Honey glaze with the following ingredients:
1 cup dark brown sugar

1/4 cup honey

1 Tablespoon dijon mustard

2 teaspoons Worcestershire sauce

1 teaspoon ground cinnamon

1 teaspoon ground ginger

1/8 teaspoon ground cloves

2 Tablespoon BBQ sauce

Bring this to a boil.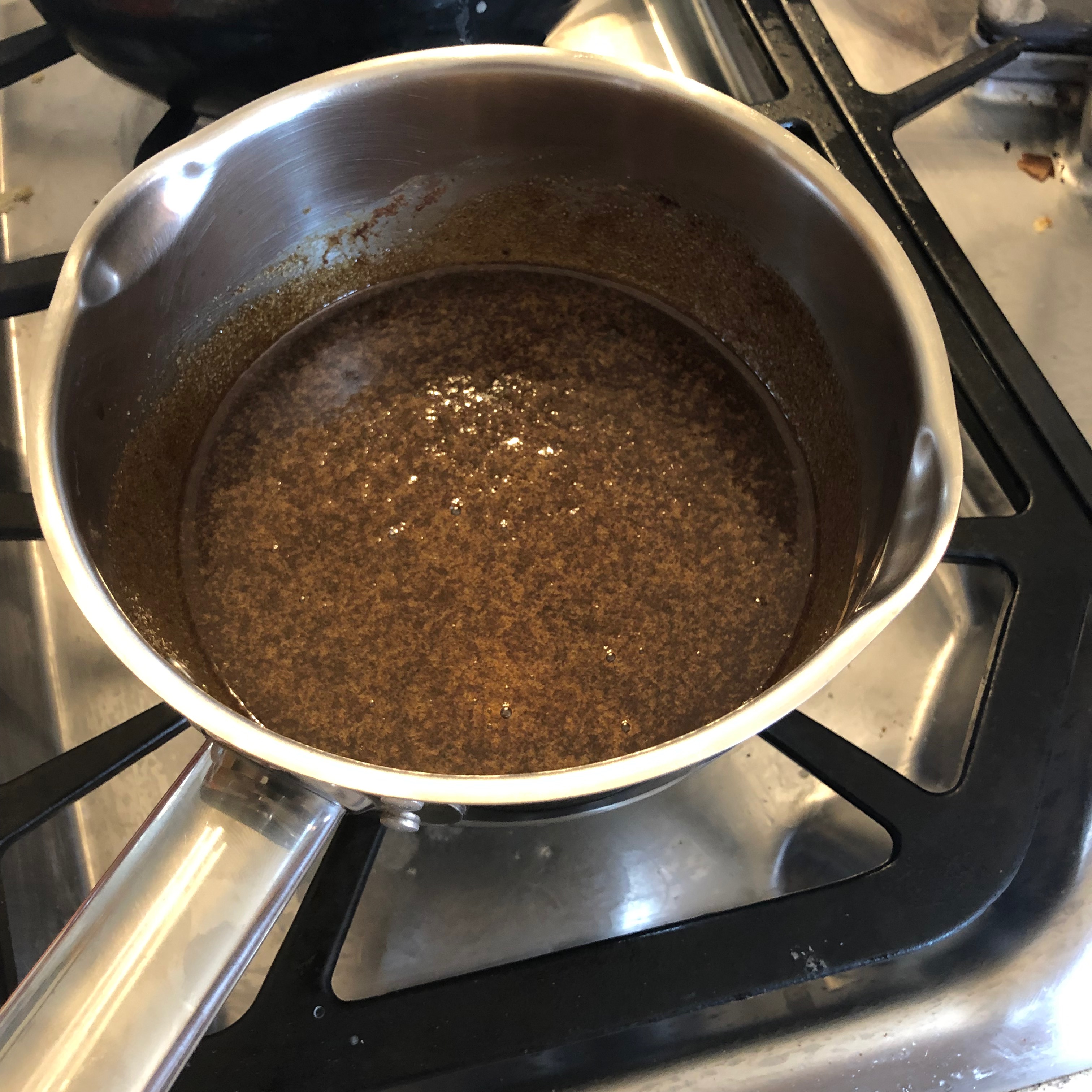 This is the ham once it has reached 140F.  Remove from dish and save juices for gravy to be used with potatoes.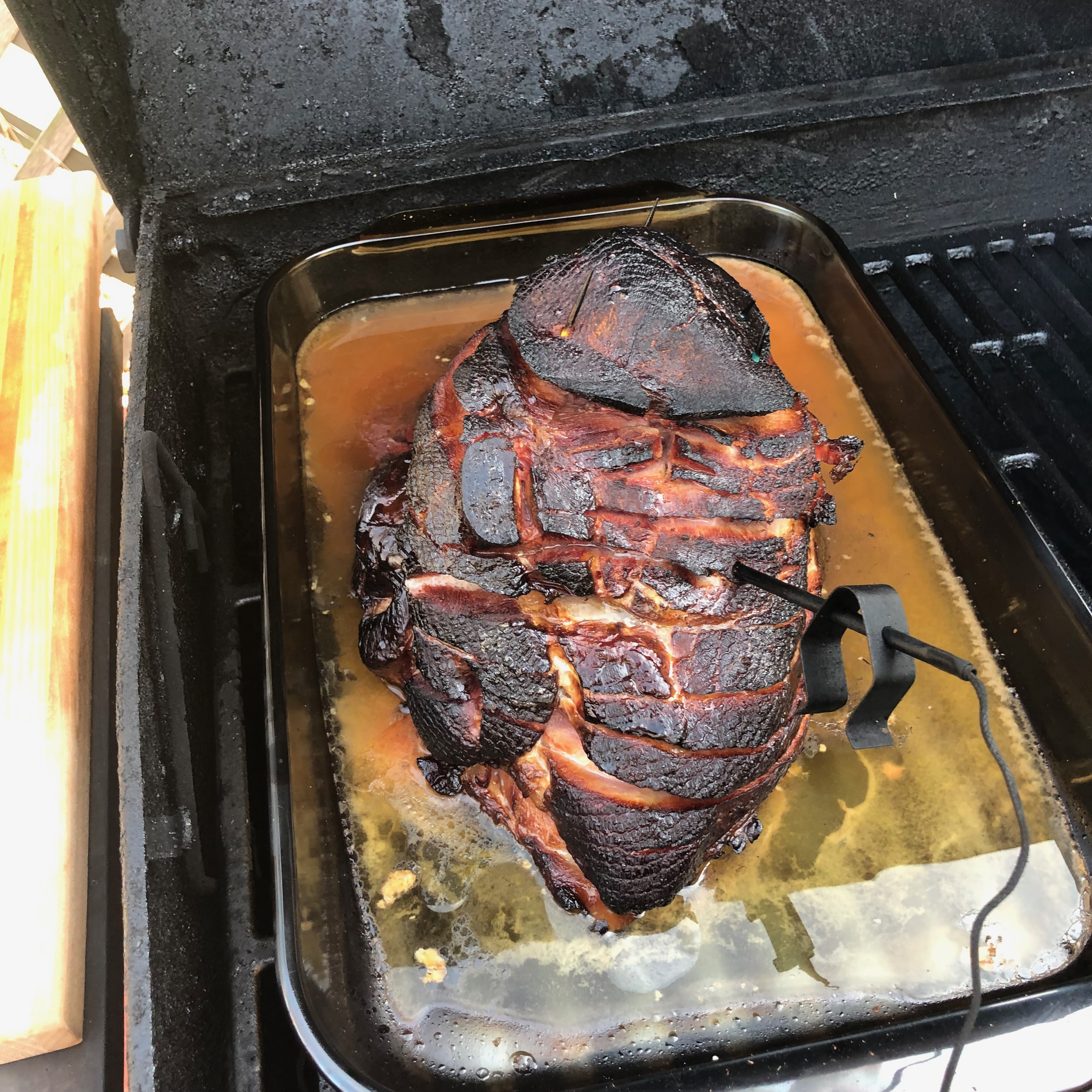 Take the Brown Sugar Honey glaze, and cover the ham with it.  Then, place ham in oven.
Broil for ~3 minutes.  Take out and prepare for slicing.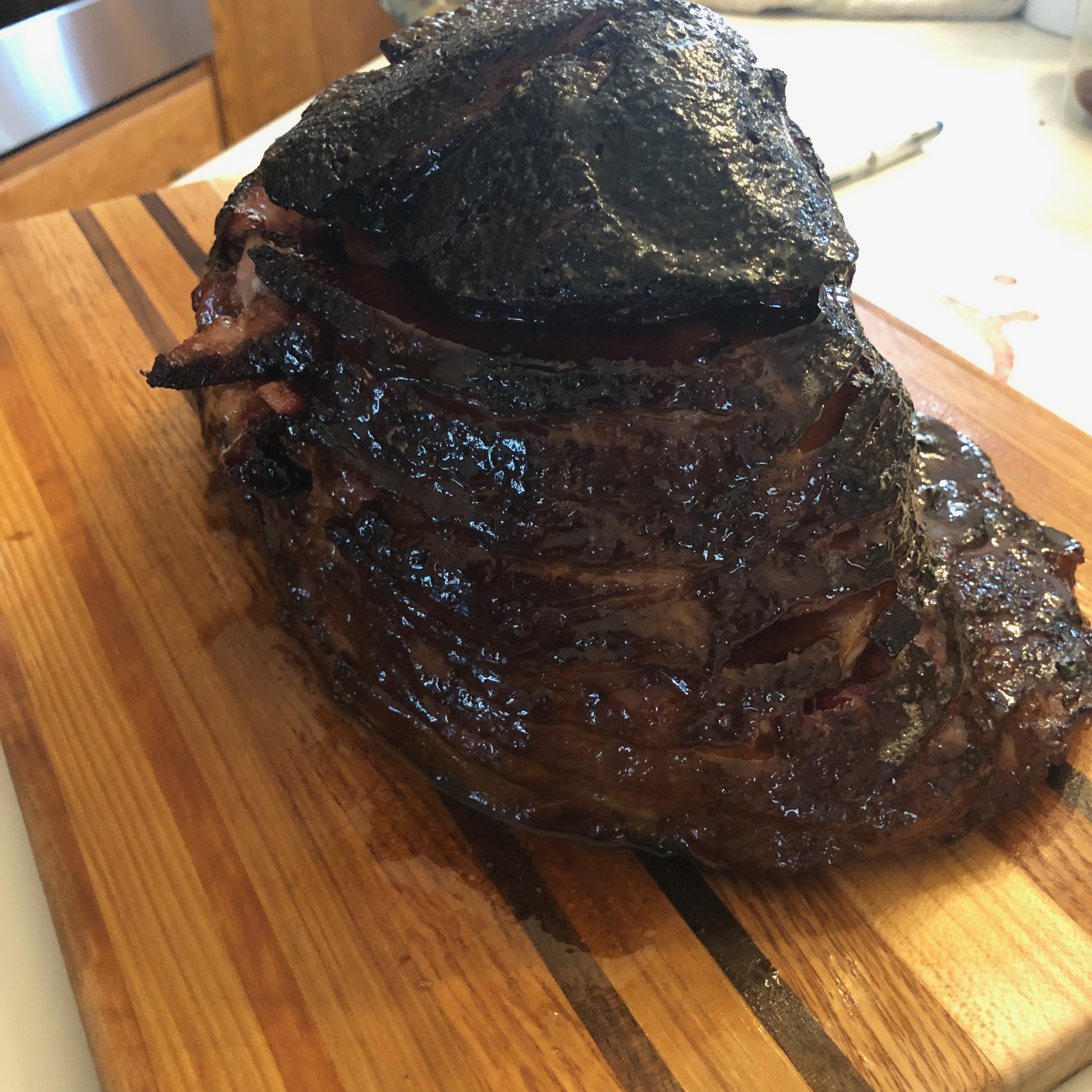 Smash potatoes and bring gravy to a boil.  
Serve.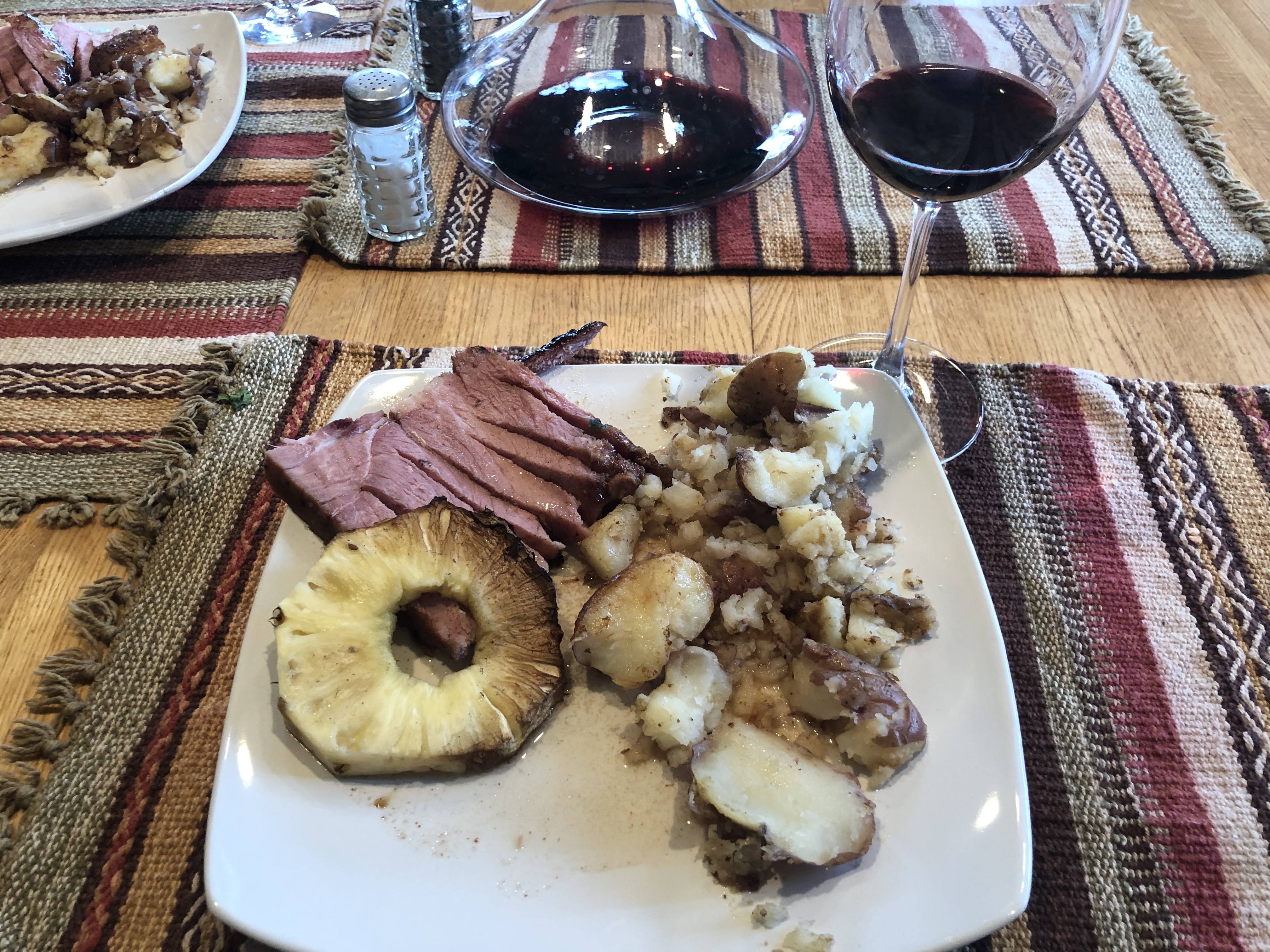 Tasty!