Yesterday was cloudy and rainy, so most of the day was spent cleaning and tinkering with guns.  In the late afternoon, though, the rain stopped.  So... decided to grill up some shish kebobs.
Start with a cut of top sirloin.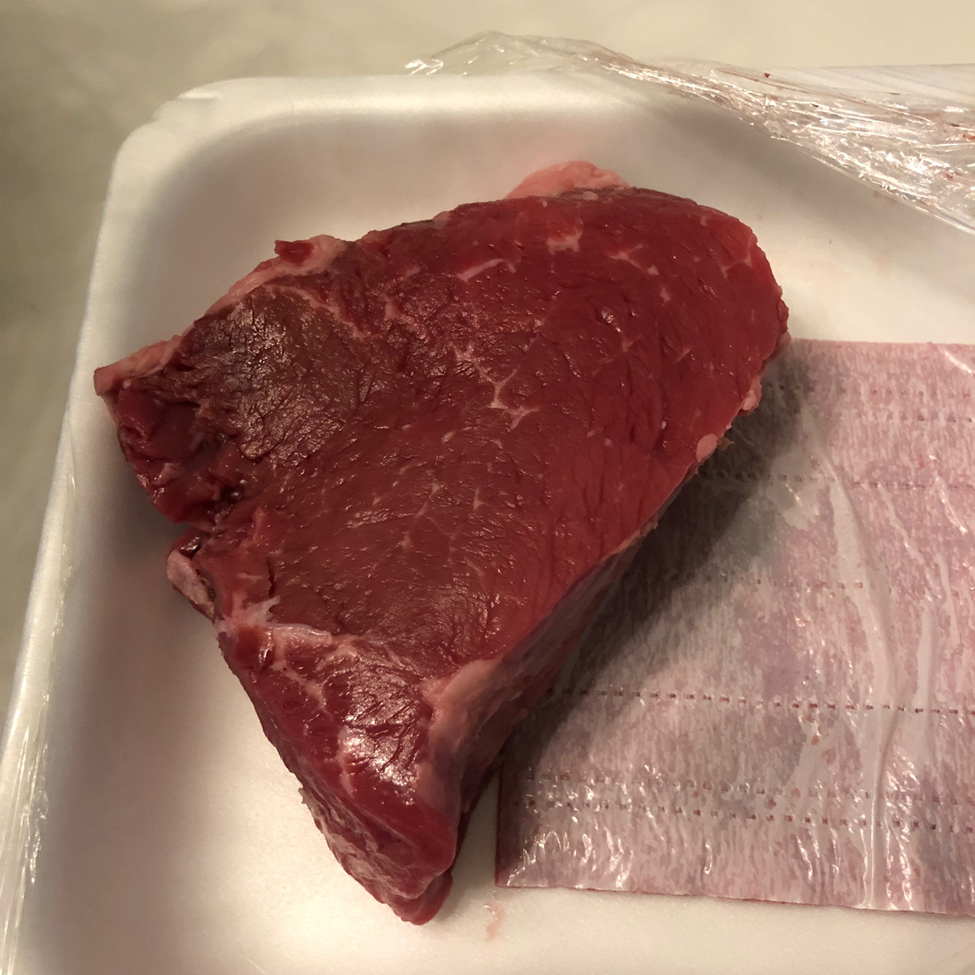 Cut into chunks.  I sprinkled these with some Lowry's seasoning, but plain old kosher salt would work well.
Next, grab whatever veggies you'd like.  I went with mushrooms, zucchini, red and white onions, and some red & yellow peppers.  Cut them into pieces.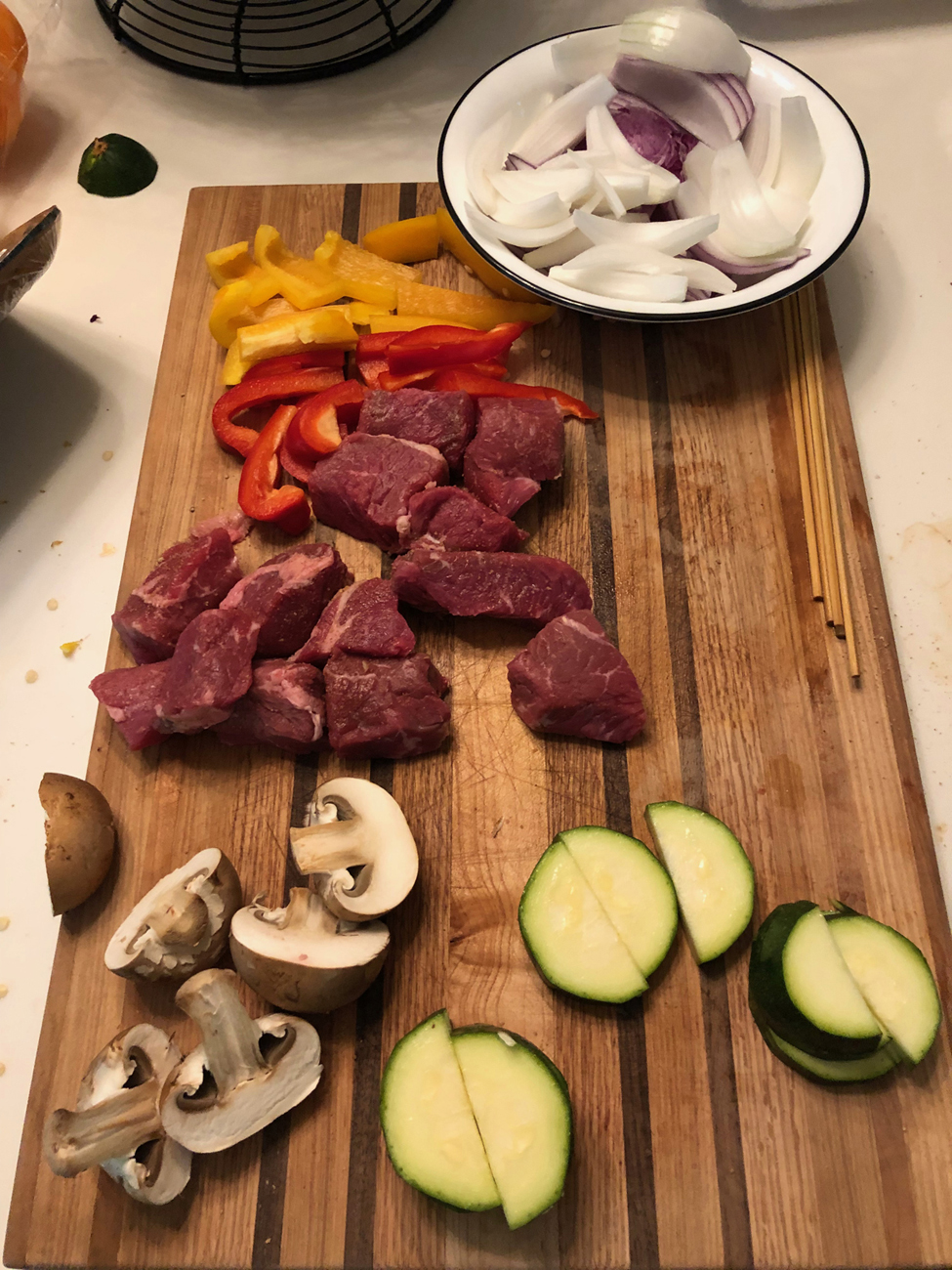 Next, skewer all the meat and vegetable onto wooden sticks you can pick up at the store.  Tip: soak the skewers in water for about an hour beforehand, which reduced their chances of burning up while on the grill.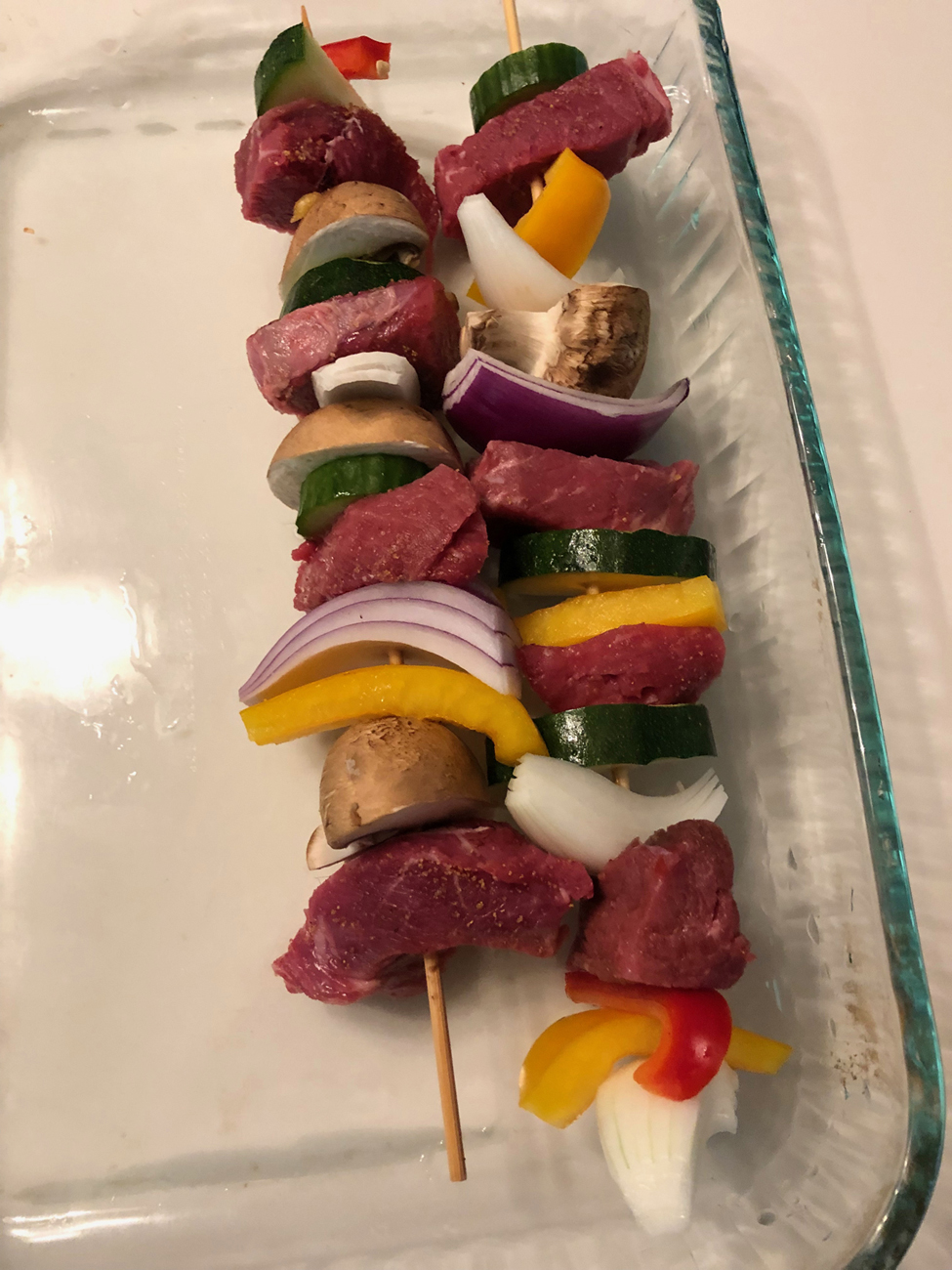 Once completed, brushed everything with a marinade mixture of olive oil, balsamic vinegar, rosemary, cumin, garlic and onion salt.
Once grill is going, throw each skewer thereon and cook each side for about 3-4 minutes.
Take off, pour yourself a glass of wine, and enjoy. 
Bon apetit!